Chiang Mai is a popular destination in Thailand for travelers who want to explore the jungle and discover its beauty. An excellent way to experience the natural wonders of Chiang Mai is on a 3-day jungle adventure trip. This Itinerary offers an exciting opportunity to explore some of the more remote areas in Chiang Mai province, while also providing the opportunity for fun activities such as trekking, kayaking and visiting an elephant sanctuary. The sights and experiences that await you on this trip will captivate any traveler looking to break free from their daily routine.
Day 1: Jungle Trekking Adventure At Doi Inthanon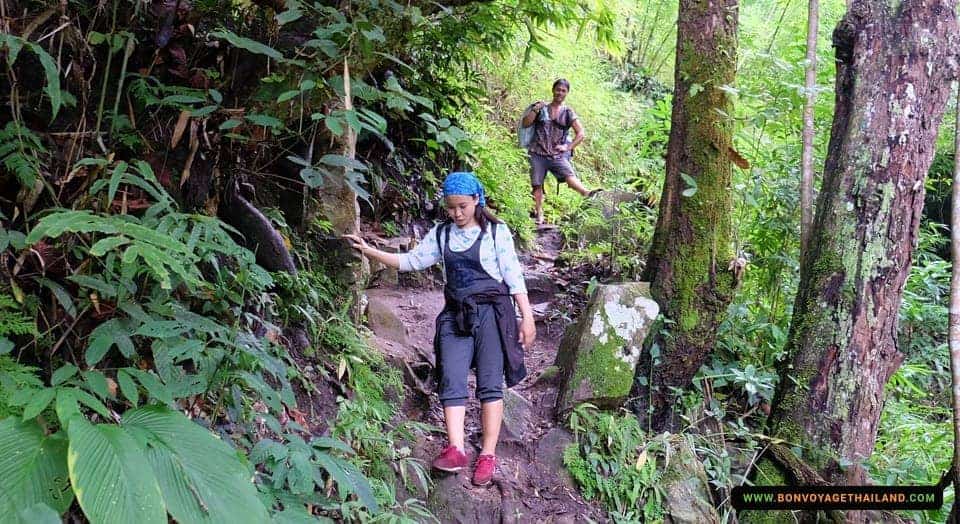 Doi Inthanon National Park is a great destination for jungle trekking and adventure in Chiang Mai. It has many hiking trails, ranging from easy to difficult, offering visitors of all levels the opportunity to explore the lush forests and scenic views. Doi Inthanon Mountain, Thailand's highest mountain, offers an added challenge with its steep terrain and rocky trails. Experienced guides can accompany you on a journey through this unique environment, where you will discover diverse wildlife, fascinating plants and stunning scenery.
Along the way, there are several waterfalls and viewpoints that offer spectacular photo opportunities. A day spent exploring the wonders of Doi Inthanon is sure to be a day filled with excitement and awe! As night falls, enjoy a delicious meal cooked over an open fire at your campsite before retiring to your tent for some much needed rest. With this exhilarating experience under your belt, you'll be ready for whatever comes next.
The next day, another exciting outdoor activity is on the agenda: kayaking on the jungle river and relaxing massage.
Day 2: Jungle River Kayaking And Relaxing Massage: A Blend of Adventure and Relaxation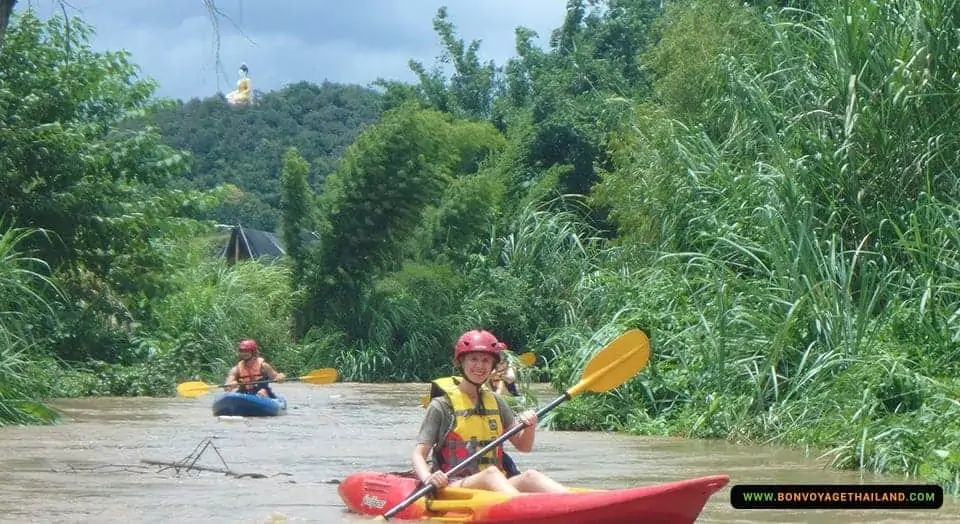 This trip starts in Chiang Dao. Kayaking is a perfect activity in the cool or hot dry season. When the water level drops, conditions are ideal for a deep journey into the lush greenery of the jungle. The Ping River provides an excellent opportunity to navigate through the dense trees along its waterways. Along the flowing stream-like river, there is a shady bamboo jungle and temperate forests that make for a peaceful and scenic ride. The natural environment of the Ping River is home to numerous bird species and river fish, making a kayak trip a delightful experience. For a safe start, the dry season is the best choice to explore this fascinating jungle.
When your kayaking adventure is over, it's time to pamper yourself with a relaxing massage at one of Chiang Mai's many spas. Enjoy the peace and quiet as experienced staff knead away the last of the tension in your body and soul. Afterwards, enjoy a delicious dinner before settling into your hotel for the night.
The next day brings more exploration and adventure. Get ready to make memories that will last a lifetime at Chiang Mai Elephant Sanctuary and Doi Suthep Temple!
Day 3: Elephant Sanctuary And Doi Suthep Temple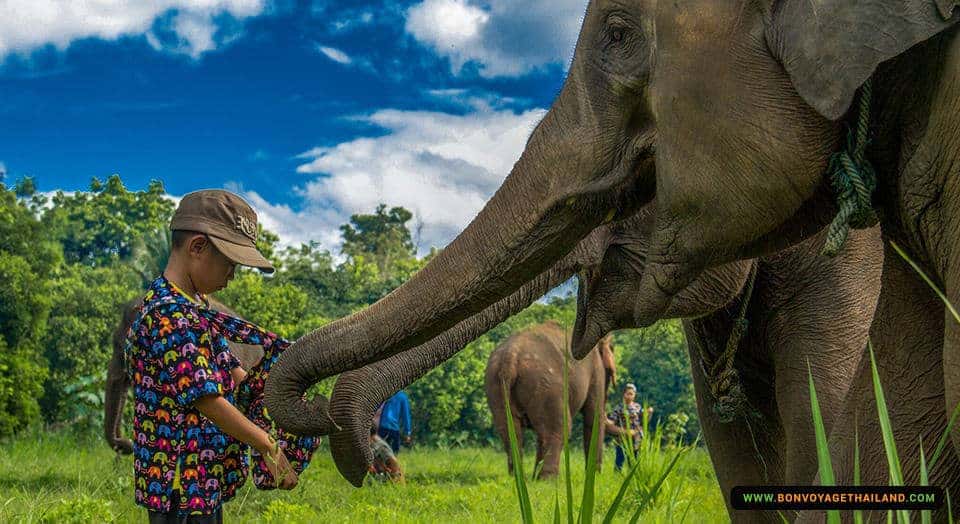 Today is day 3 of our Chiang Mai adventure! We're heading to a unique sanctuary and a famous temple. It'll be an exciting experience, but also one full of relaxation.
First, we'll visit the elephant sanctuary. Here you can interact with these amazing animals in their natural environment. You can engage in activities like feeding the elephants or even bathe them! After spending time with these gentle giants, you'll continue on to Doi Suthep Temple – one of Thailand's holiest sites. Here, you'll have breathtaking views from all angles as you explore the grounds and learn about its rich history. And if you're there just before sunset, you can experience an incredible light show at the top of the mountain!
Those who want to explore further at night can visit the Wat Chedi Luang temple complex and take part in traditional ceremonies, such as chanting mantras or meditating with monks. Alternatively, visitors can explore the bustling streets of Nimmanhaemin Road with its numerous bars, restaurants, stores and street vendors.
Are 3 Days in Chiang Mai Enough?
Although Chiang Mai has so much to offer, three days can be a fulfilling experience, especially if you plan your itinerary wisely. With careful planning and prioritizing the attractions you want to visit, you can make the most of your time in Chiang Mai. Remember that the city offers a wide range of activities. It's a good idea to research and select activities that match your interests to optimize your three-day itinerary. Rest assured that Chiang Mai is worth a visit with its vibrant culture, breathtaking landscapes and unforgettable experiences that await you. If you're not sure how long your visit to Chiang Mai should be, our article "How Many Days To Spend In Chiang Mai?" is a comprehensive guide that will help you put together the perfect itinerary.
Conclusion: Discover the Enchanting Wilderness of Chiang Mai's Jungle Adventure
The three-day jungle adventure on the Chiang Mai itinerary jungle adventure is a great way to experience the best of northern Thailand. Through jungle trekking, river kayaking and a visit to an elephant sanctuary, travelers can gain a deeper understanding of the local culture and explore some of the region's most beautiful natural sites.
Overall, this 3-day round trip offers something unique for all types of travelers; even those looking for relaxation or adventurous experiences will find it here. From breathtaking scenery to cultural insights, you never know what to expect when you get off the beaten path, and the jungle adventure route in Chiang Mai offers something new every step of the way.