Bon Voyage Thailand, License No. 24/00144 issued by the Department Of Tourism Authority of Thailand.
Whether this is your first visit to Thailand or you've been to the Land of Smiles many times, I want to help make your holiday the best it can be.
Hi, I'm Tassanawan Malai, CEO and Travel Advisor at Bon Voyage Thailand, I was born and raised in Chiang Mai and I am proud to show you, my guest – or better yet, my future friend – the best parts of it. I have been providing private guide services and packaged tours for more than 12 years and I want to take you and your family and friends around the city I call home.
I'm here to show you the special places in Chiang Mai. Do you like Thai temples? Are you interested in playing with elephants? What about bamboo rafting down a peaceful river? Let me take you there! I can also take you on a tour outside of town to places such as Chiang Rai (White Temple, Golden Triangle) or Mae Hong Son (hill tribe villages, mountain trekking).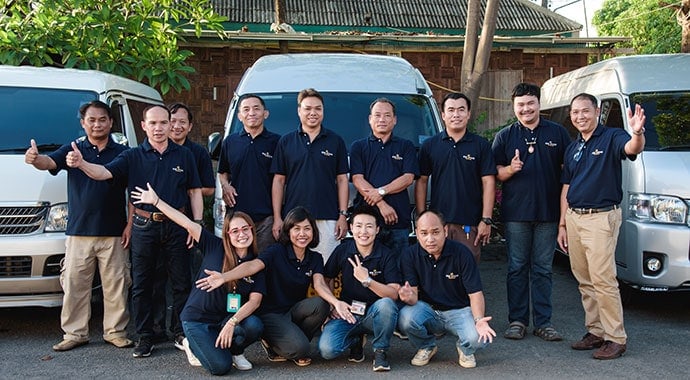 My team and I are passionate travelers ourselves and understand the value of having a local guide when visiting someplace unknown. We can enhance your travel experience with:
Interactive join in and private tours
Interesting guided walks
Fun exploration on the road
Things you really want to see
Our team is ready to accompany you during your holidays.
Why I founded Bon Voyage Thailand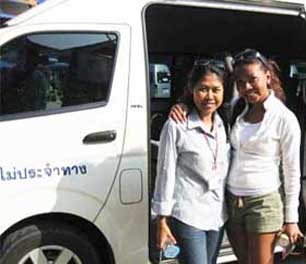 I created Bon Voyage Thailand because I wanted to share Thailand's wonderful culture and beautiful sites with visitors like you.
Prior to creating this company, I worked in the travel industry for several years. Sometimes I saw tourists return from a big tour unhappy and frustrated. It saddened me knowing that they traveled all the way to Thailand for a special experience but were let down because of bad service or broken promises.
This is what inspired me to start my own local tour agency, Bon Voyage Thailand. While I was working with other companies, I was continuously learning about the qualities and skills that make a personable tour guide. I was also making professional connections with many tour operators, drivers, elephant camps, hill tribe villagers, and managers of hotels and tourist attractions. It was only natural to take the next step and create my own company as an independent tour guide.
My ultimate goal is to show you – my guest, my friend – the most memorable places during your time in Chiang Mai. With my team of local Thai tour guides and expats, we offer a great selection of tours and activities that are chosen based on a balance of quality, value, affordability, and excellent service.
So what are ultimately looking for? Let me help you! Our best Chiang Mai day trips feature trekking, elephants, temples, markets, and more.
Learn more – and connect with us! – by reading the Bon Voyage Thailand Blog, become our fan on Facebook.