Chiang Mai province is internationally renowned for its cultural heritage and local traditions, as well as for its natural beauty. It is a mountainous region with a variety of ethnic groups and is home to many of Thailand's national parks, forests and other nature reserves
It is also famous for its historic temples and caves, festivals and local customs. It is often referred to as the "Rose of Northern Thailand". The city of Chiang Mai is the second largest city in Thailand.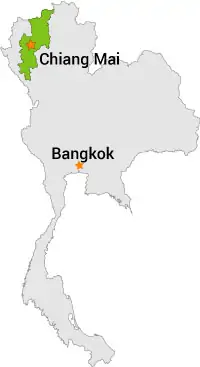 First Time in Chiang Mai?
Chiang Mai Itinerary
Chiang Mai Temples
Attractions
Other District
Food, Shopping and Massage
Need inspiration for your Chiang Mai Trip? We have a great selection of tours to make your stay more enjoyable.