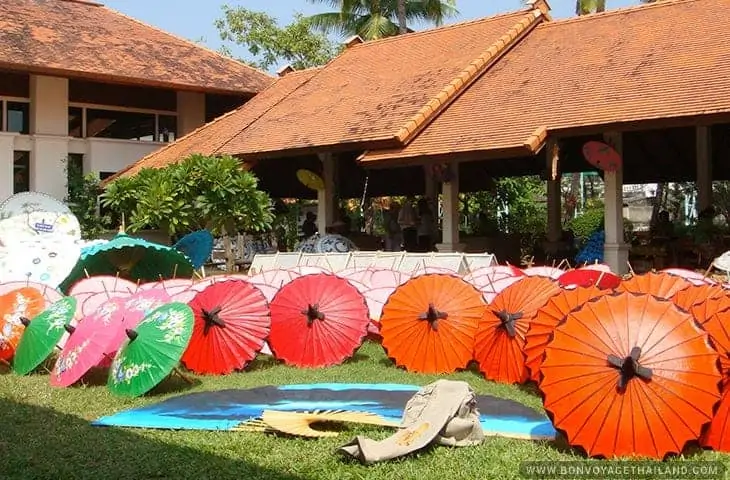 The mountains of Northern Thailand are full of ancient culture and traditions, and Chiang Mai is the beating heart of the northern arts. Take a tour to San Kamphaeng to see the center of Thai handicraft production, a village heavy with heritage and skills that have been passed down through generations.
From the silks and ceramics of San Kamphaeng Road to the paper parasols of Bo Sang Handicraft Village, the works of these northern artists are the best examples of the creativity and ingenuity of Thai people.
San Kamphaeng Handicraft Village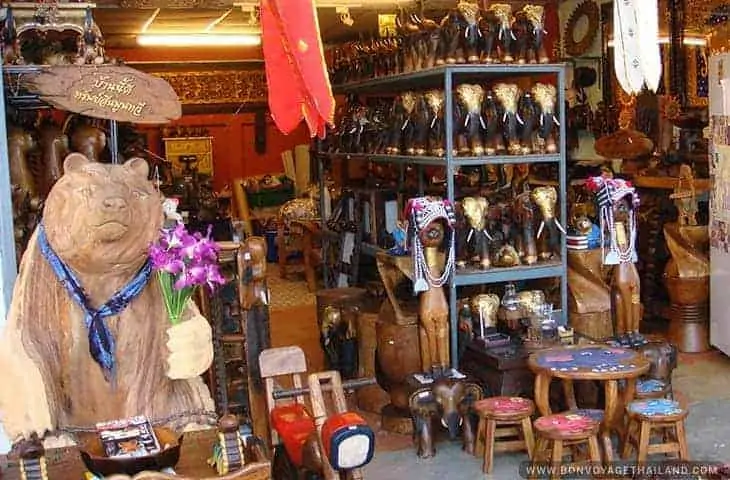 San Kamphaeng is famous for high-quality cotton and silk weaving, elaborate wood carving, and ceramics. The village is made up of small cottages tucked between the factories and workshops where artists produce their crafts.
Each factory along San Kamphaeng Road specializes in a single craft. It is possible to catch the artisans themselves at work, building, weaving, painting, and carving. Some of them work all day, fine-tuning their skills so that they can be passed down to other family members. Visitors are more than welcome to take a peek and watch masters teaching apprentices or working on incredible pieces of art.
Further down the road, an array of stores sells the finished handicrafts: silk, sterling silver, jewelry, saa paper, lacquerware, cotton, carved wood, celadon, and more. Some of these items can also be found at markets back in the city, but seeing the artisans at work is a rare experience. There is nothing like seeing a creator in their element, comfortable in the making of their craft, and purchasing the creative product straight at its source.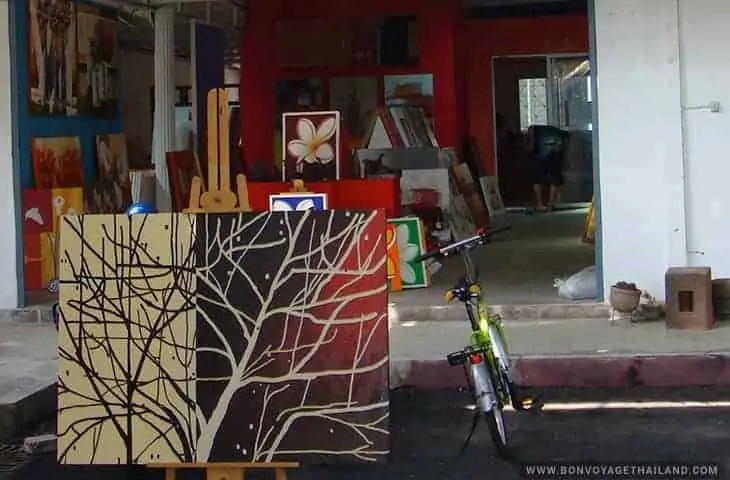 Bo Sang Umbrella Village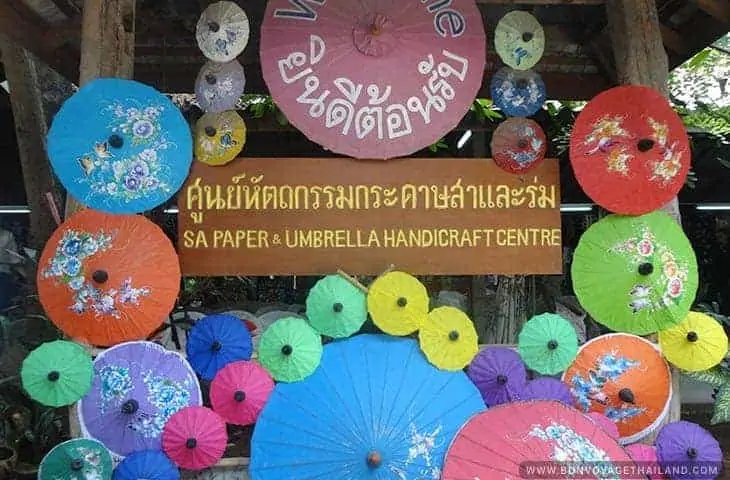 Within the district of San Kampaeng is Bo Sang Umbrella Village, famous for the production of paper umbrellas, hand-painted in an infinity of painstakingly detailed designs. These vibrant parasols are so popular that they are celebrated every January at the Bo Sang Umbrella festival.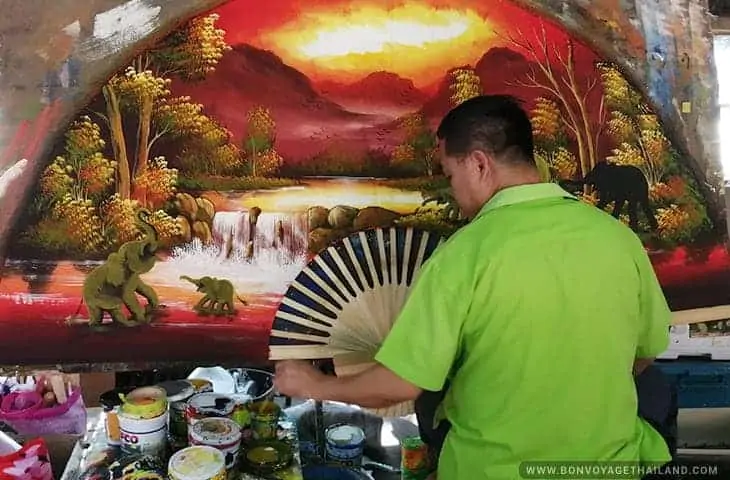 An elaborate archway serves as the town's entrance, proudly decorated by brightly colored parasols like a beacon of Bo Sang's soul. Traditionally, these umbrellas are made out of bamboo and saa paper, which is made from mulberry tree bark. However, Bo Sang now produces a wide range of umbrellas made from a variety of materials including canvas, cotton, rayon, and silk.
The star of the village is an umbrella factory, where umbrellas are built from start to finish along an assembly line. Take notice of the workers carefully chopping bamboo sticks to make the handles, then passing the umbrellas along for each additional part. A showroom is available where visitors can sift through an endless variety of floral paper umbrellas in every color of the rainbow.
Get Lost in the Craft
Be prepared to spend more time than you think in the villages and their workshops. It's easy to lose track of time when watching Thai silk being woven and umbrellas being painted. Take a photoshoot, shop for souvenirs, or have a handbag, phone case, and umbrella all custom painted all in one day!
Visit the San Kamphaeng and Bo Sang Handicraft Village