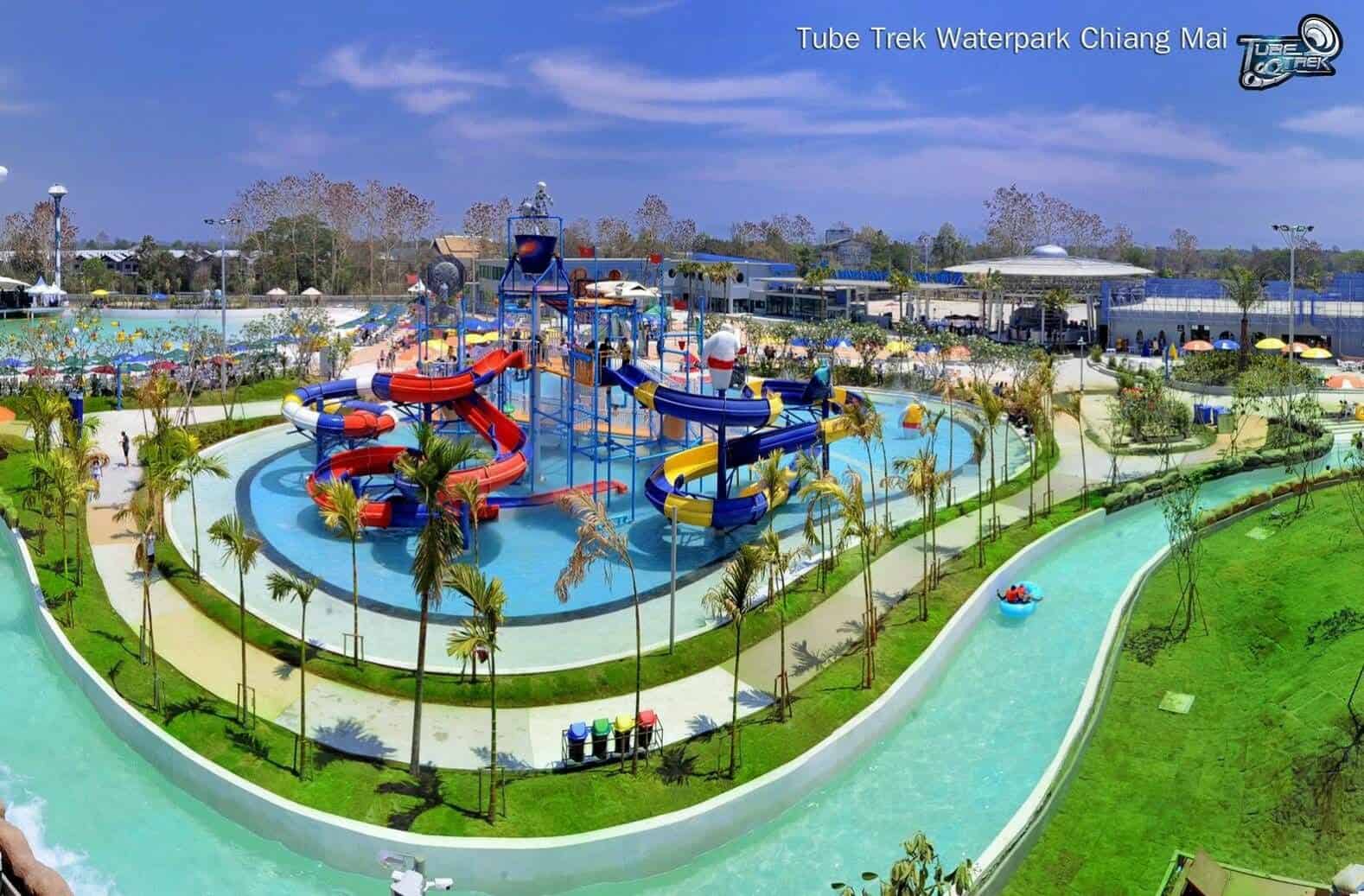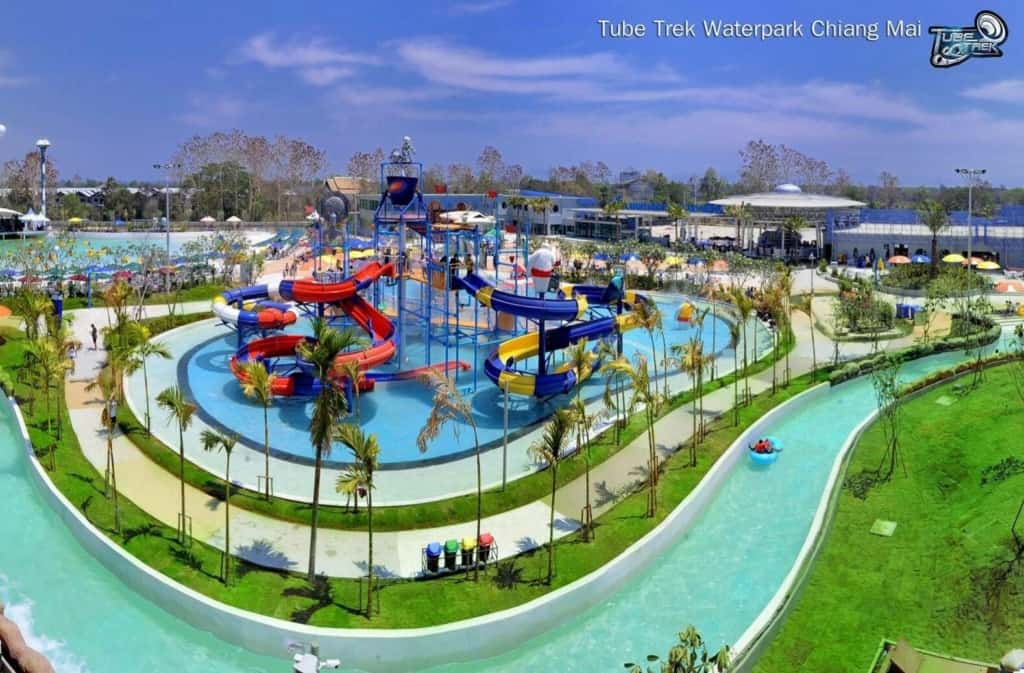 Tube Trek Water Park is a spaceship-themed water park, full of robotics, rockets, and colorful attractions. Not only is the theme unusual, but also the fact that it was the first water park in Chiang Mai.
The park is divided into four zones so that each age group has the opportunity to play appropriately. The "Space Fortress" is the domain of children. There are several slides and a huge bucket that creates a massive rain of water as it fills and empties, leaving unsuspecting children soaking wet from an unexpected waterfall.
Space ships and space heroes are placed around the space fortress. Built into the floor is a series of water guns that help children in their mission to defeat water monsters and space creatures.
The most popular attractions at the water park are the wave pool, the roundabout slides, and the lazy pool. Above the wave pool is a stage where DJs often play music for onlookers dancing in the water.
If you just want to relax in the water, grab a single or double pool float and float around the park in the Lazy Pool. The water is shallow and the current is slow, making it safe for kids and relaxing for adults.
Adventurous adults are drawn to the park's more challenging attractions like the Wormhole and the slippery slide. The Wormhole shoots passengers down a winding funnel tube then sends you spinning down into a pool below.
Only the fearless dare to try "The Capsule". Passengers Riders are locked into a clear compartment, secure only for a moment before the floor opens and you are plunged screaming through a dark tube to land in a pool of water, heart pounding with adrenaline. The excitement is addicting and overpowers the fear — if you do it once, you're bound to try it again.
Relax and Refresh
There's plenty of food to buy in the back of the park. Thai food and international dishes, as well as snacks like ice cream and fruit, are available there. In keeping with the cosmic theme, the gift store has galactic gifts, from pens and keychains to necklaces and T-shirts.
For safety, there are life jackets, and the water is constantly filtered and purified for your enjoyment. Store your valuables in a locker and exchange your cash for a fancy wristband that you can scan to make purchases. Hands-free and all-in!
Facebook: https://www.facebook.com/tubetrekwaterpark/