Chiang Rai Province is located in northern Thailand, bordering the Shan State of Myanmar, Laos and China. Here travelers will find a blend of ancient traditions and a modern lifestyle. It is home to the Golden Triangle, a region known for the production of heroin. Magnificent temples are found in this region and is surrounded by beautiful hills and mountains that offer breathtaking views to explore and experience the local culture.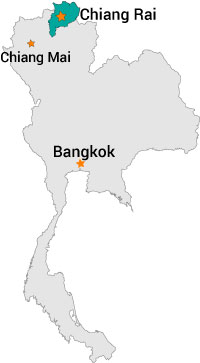 First Time in Chiang Rai?
Need inspiration for your Chiang Rai Trip?