Doi Tung Palace is one of the most noteworthy landmarks in the Mae Fah Luang district of Chiang Rai. The royal villa was the home of Princess Srinagarindra, the mother of King Bhumibol. She built Doi Tung Palace as a place to carry out her royal duties while working on the Doi Tung Development Project.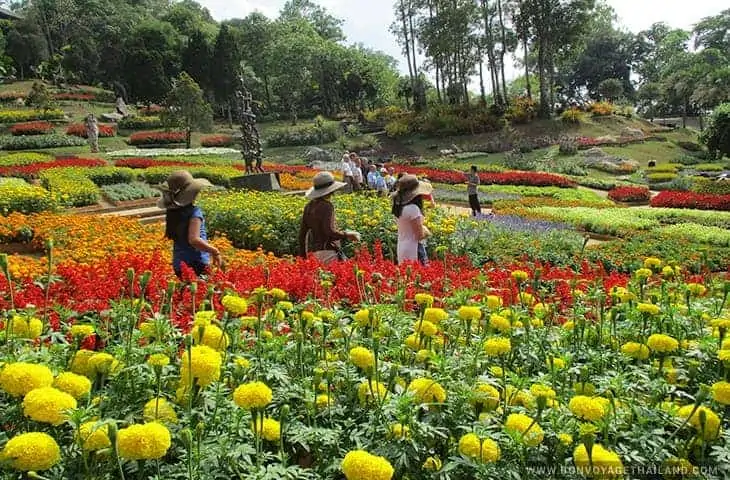 It was built in a fusion of Lanna and Swiss architecture because Princess Srinagarindra lived in Switzerland for many years. Perched on the top of a mountain, the palace features breathtaking views overlooking the surrounding valleys and rolling hills.
Elegance and Astronomy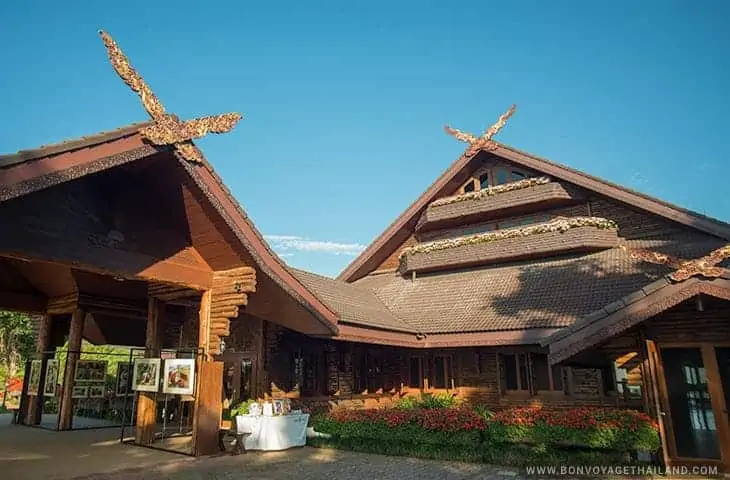 The royal villa was built of concrete and adorned with walnut brown wood slabs and recycled teak wood. Refined carvings are dispersed tastefully around the villa as decor. Visitors dressed in respectful clothing are allowed to access every part of the palace, including a reception hall, the kitchen, and the bedrooms of the princess and her daughter.
The most striking feature of the palace is the ceiling in the main hall, where a constellation of lightbulbs was installed to mimic the exact positions of the stars as they appeared on the day of her birth, October 21st, 1900.
Overall, the interior design of the palace is said to emanate the same elegance and beauty the Princess is remembered and beloved for.
The Palace Grounds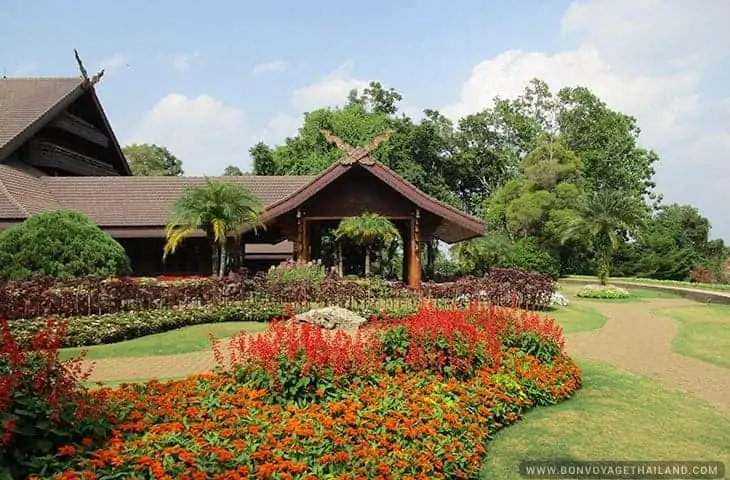 In front of Doi Tung Palace is the admirable Mae Fah Luang garden. The botanical garden is bright and colorful, cultivated with rare plants and flowers that wrap around the palace grounds. It is a stunning and carefully maintained setting teeming with fresh air and delicate orchids. Mae Fah Luang Garden is famous for the cultivation of rare orchids, which make a visit to the estate all the more enticing and worthwhile.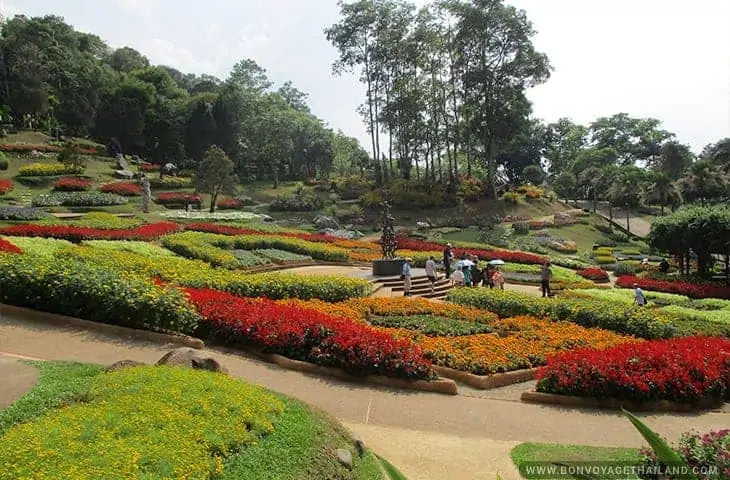 Learn about the Princess Mother and her life of civic dedication while touring her home and its gardens. This is a fantastic trip for anyone itching to learn more about Thai and Chaing Rai history and values. Come in the morning to be rewarded by cool weather.
Near This Place
Read more about Things To Do in Chiang Rai