Bangkok, the beating heart of Thailand, is a fascinating mix of old and new, where ancient temples stand next to towering skyscrapers. This sprawling metropolis is an explorer's paradise, offering a variety of experiences for all types of travelers. Whether you're interested in history, a foodie, or just want to enjoy the local culture, Bangkok has something in store for you. The city's culinary landscape is particularly noteworthy, with a smorgasbord of flavors ranging from traditional street food to upscale gourmet fare.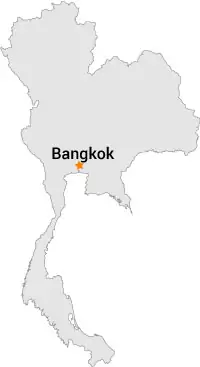 About Bangkok
Bangkok, the capital of Thailand, isn't just a city, but a feeling for many. Its rich history, cultural significance and modern amenities make it a must-visit destination in Southeast Asia.
Getting around Bangkok
Getting around Bangkok is a breeze thanks to its efficient public transportation system. From the BTS Skytrain and MRT subway to traditional tuk-tuks and river boats, there is a mode of transportation to suit every traveler.
Popular areas in Bangkok
Bangkok's neighborhoods each tell a unique story. in Sukhumvit pulses with nightlife and shopping, while Silom evolves from a financial center by day to an entertainment hub by night. the Khao San Road is a backpacker's dream with its lively atmosphere and reasonable prices. Meanwhile, Rattanakosin offers a historical journey with sights like the Grand Palace and Wat Pho.
Weather
Bangkok has a tropical monsoon climate. It's warm all year round, but the best time to visit is the cool season from November to February, Read more.
Hotels in Bangkok
Bangkok accommodations cater to every budget. From luxurious five-star hotels overlooking the Chao Phraya River to budget hostels in the heart of the city, there is a place for every traveler to rest their head.
Need inspiration for your Bangkok Trip? Bangkok is a vibrant, bustling city with an amazing atmosphere.