Doi Mae Salong is a mountain that lies in the northernmost part of Thailand, right along the border of Myanmar. Sitting a striking 1,200 metres above sea level, the mountain offers breathtaking views of the surrounding landscape, with villages and valleys stretching out for miles. The name of the mountain has officially been changed to Santikhiri, but locals still prefer to call it Mae Salong.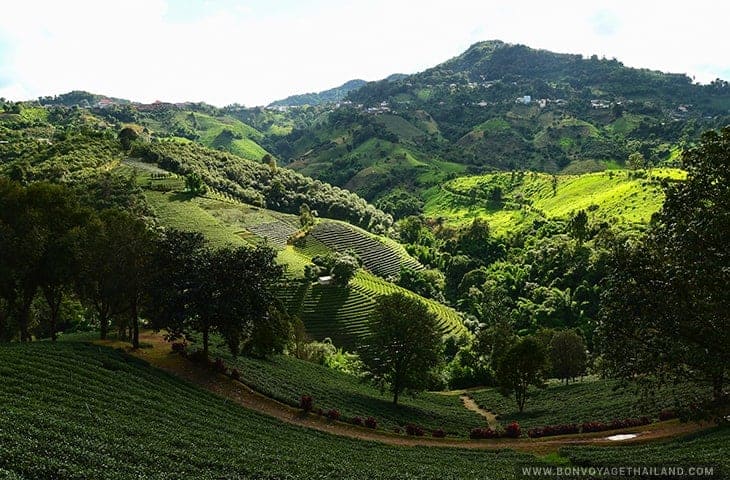 Mae Salong is unique in Thailand because it is home to a large Chinese community living in harmony with local hill tribes. After rebel Chinese soldiers fought against the Chinese government at the end of World War Two, they fled to Doi Mae Salong for refuge and a place to lay down their arms. These former soldiers lived in the jungle for over three decades, many surviving off of opium production to support themselves and their cause.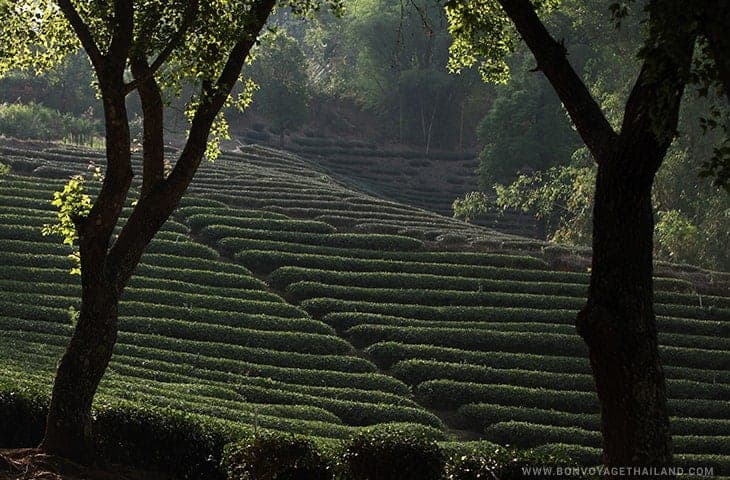 Eventually the Thai government accepted their presence and negotiated, hiring them to protect the Northern border in exchange for Thai citizenship. This arrangement changed their lives and the culture of the entire region, which has since enjoyed longstanding peace and cultural diversity.
From Opium to Oolong Tea
Oolong farming is one of Doi Mae Salong's most wonderful developments. The communities here have given up the opium trade and now farm Oolong tea to support themselves instead. Oolong tea has been highly valued in China for centuries and is farmed for its many health benefits as well as its delicious taste.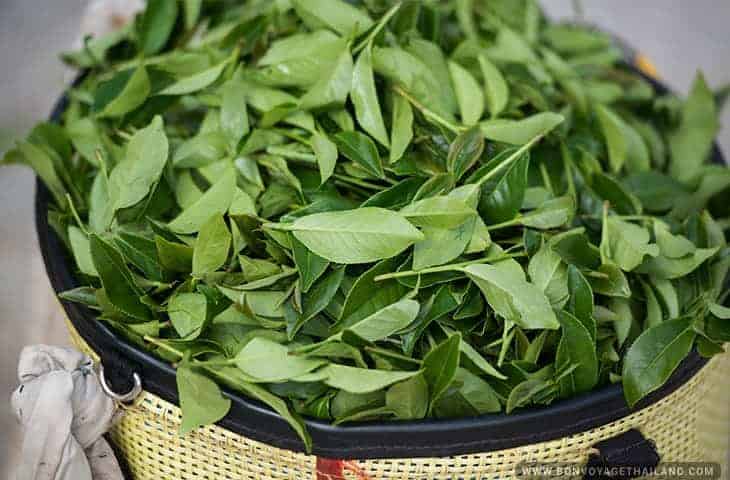 In Doi Mae Salong you'll find no shortage of oolong tea tasting opportunities — there are countless vibrant tea shops to choose from.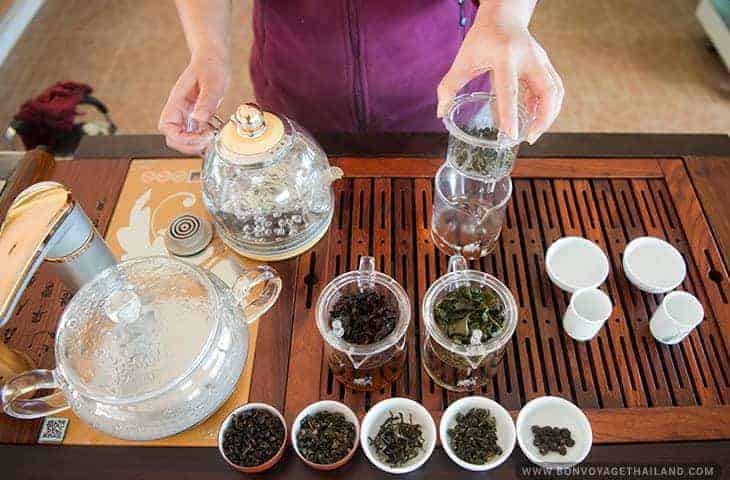 A Change of Pace
Doi Mae Salong is rich with Yunnanese (Southern Chinese) culture and flavor, from oolong tea to a wide range of cuisine. The region offers a refreshing alternative to traditional Northern Thai food — try out some Yunnan noodles in bean gravy, or steam buns and stewed pork leg.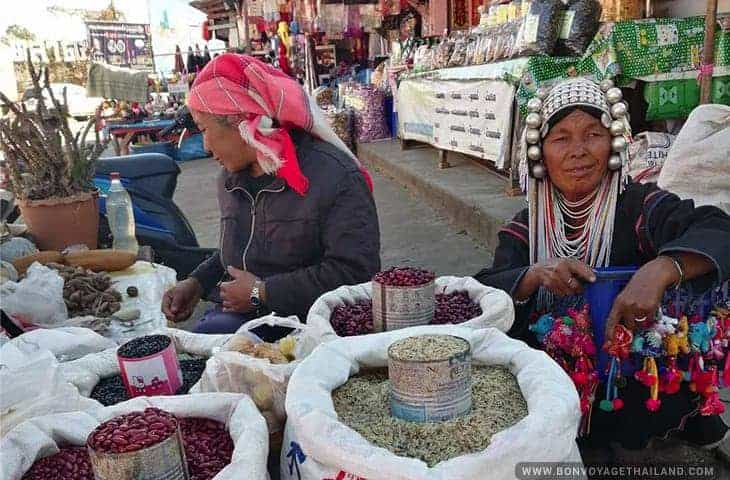 If you've had your fill of hot Thai weather, you'll love the comfortable days and cool nights in Doi Mae Salong. The altitude keeps the climate cool throughout the year, and the beauty of the landscape changes with every season. Catch sunflowers blooming in the fall, plum and cherry blossoms opening in the rainy season from October to February, and enjoy an infinity of green after the rain clears away. If you're coming after the rainy season, bring a sweater and some proper footwear for the fog — the best way to have an adventure is to be prepared for it!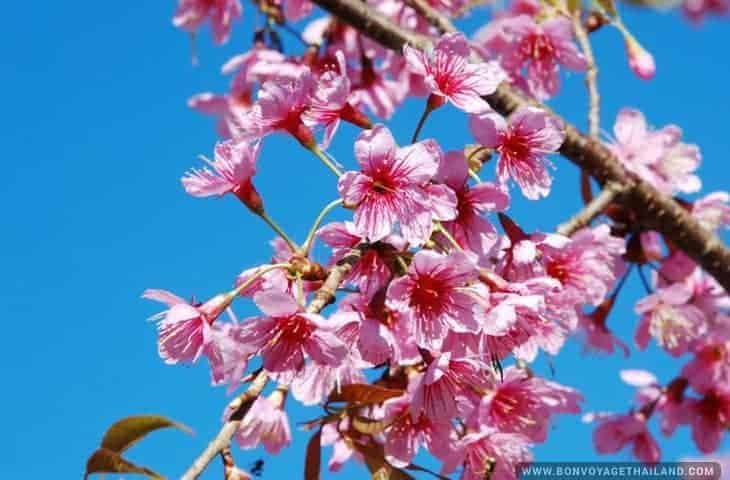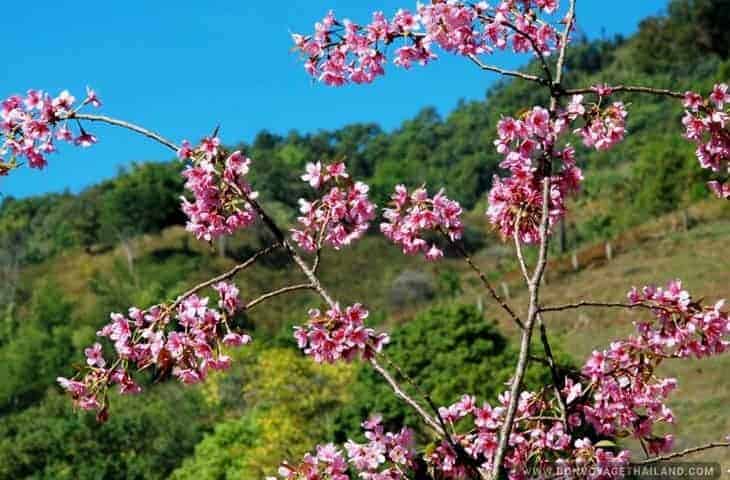 Culture and Flavour
There's truly nowhere else like Doi Mae Salong in all of Southeast Asia, with its unique combination of Thai, Chinese, and Hill Tribe cultures. Rich with history and natural beauty, come here for oolong tea, Yuannese cuisine, and hikes and treks around the mountain range.
Contact Us and speak with us to tailor made your trip to Doi Mae Salong and nearby landmarks.
Near This Place
Read more about Things To Do in Chiang Rai