The ideal length of stay in Chiang Mai depends on your goals and interests. As an experienced local tour guide with extensive knowledge of the region, I recommend a stay of at least 3 to 5 days to truly experience the unique culture and breathtaking beauty of Chiang Mai.
With my experience in travel and exploration, I can assure you that Chiang Mai stands out from other tourist destinations in the country. There is a relaxed and authentic atmosphere here that allows visitors to experience the true essence of Thailand's northern region.
Join me in immersing yourself in the vibrant life of Chiang Mai, a city that offers a perfect blend of cultural richness, natural wonders and warm hospitality. Let us embark together on an unforgettable journey that captures the true essence of this remarkable destination.
Chiang Mai Itinerary
Why You Need to Spend 3 to 5 Days in Chiang Mai
Whether you want to explore ancient temples, trek through the jungle, interact with elephants in a sanctuary, immerse yourself in the local culture, sample delicious Thai food, experience the vibrant nightlife, or take a trip to nearby destinations like Chiang Rai, there is something for everyone. In this article, we provide recommendations and insights on how to make the most of your 3 to 5 days in Chiang Mai, including where to stay and what to do.
Visit Temples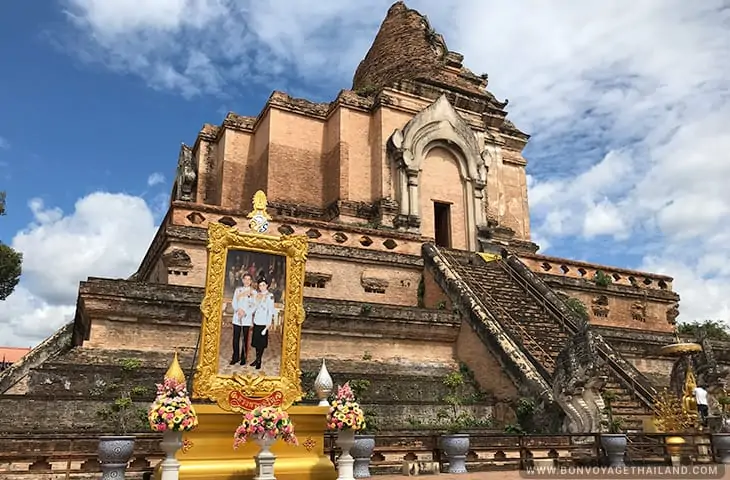 Chiang Mai is home to some of the most beautiful and ornate Buddhist temples in Thailand. When exploring the city, be sure to check out the many temples. It's important to note that there is an appropriate dress code when visiting the temples. Both men and women should make sure that their shoulders and knees are covered, and shoes must be removed before entering the temples. Also, some temples have rules about taking pictures, so inform yourself before taking photos.
If you're planning a 3-day itinerary in Chiang Mai, here are some notable famous temples to visit:
Doi Suthep Temple: this temple is located on a hill overlooking Chiang Mai and offers a breathtaking view of the city. Getting there is a bit of a hike, but well worth the effort.
Wat Chedi Luang: This temple houses a massive chedi (stupa) that was partially destroyed in an earthquake in the 16th century. Despite the damage, it's still an impressive sight.
Wat Phra Singh: This temple is known for its beautiful architecture and intricate details. It also houses the Phra Singh Buddha statue, considered one of the most important Buddha statues in Thailand.
When you visit these temples, you'll get a glimpse into the rich culture and history of Chiang Mai. Just make sure you follow the dress code and photo rules to respect this sacred place.
The Jungle Adventure Awaits You: Explore the Wild Side of Chiang Mai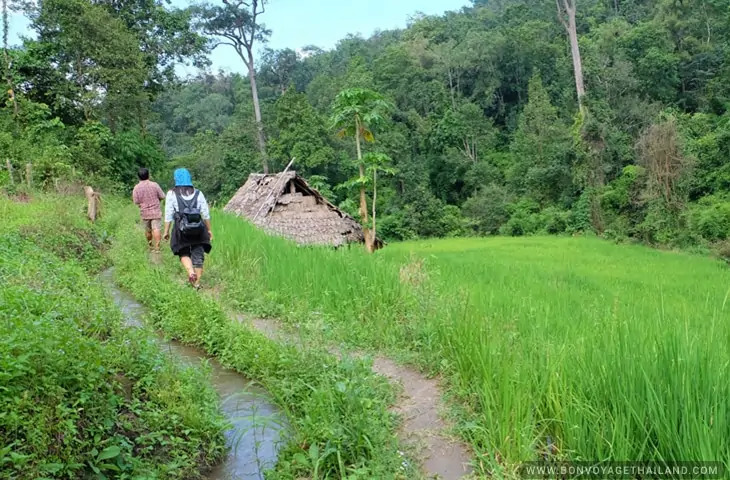 For those looking for adventure and a taste of the great outdoors, Chiang Mai has plenty to offer. The lush jungle that surrounds the city offers a wealth of opportunities for exploration and adrenaline-pumping activities. From trekking through the wilderness to rafting down rivers and ziplining through the trees, there is something for every type of adventurer.
One of the most popular activities is a multi-day trek through the jungle, often involving an overnight stay with a hill tribe. This type of trekking offers a unique opportunity to learn about the traditional way of life and immerse yourself in nature. If you're short on time, you can also take a one-day trek. Some tours even include a bamboo rafting trip on the river, which is an unforgettable experience.
Besides trekking, there are other activities in the jungle, including ziplining, white water rafting and bungee jumping. Many of these activities can be done in and around Chiang Mai.
If you're specifically interested in trekking, Doi Inthanon, Mae Wang, Chiang Dao, Mae Tang and Mae Wang are among the best areas for hiking. These areas offer breathtaking scenery, challenging terrain and the opportunity to see wildlife such as elephants and monkeys.
No matter which jungle adventure you choose, be sure to work with a reputable tour operator and follow all safety guidelines. With proper planning, your jungle adventure in Chiang Mai is sure to be an unforgettable experience.
Visiting an Elephant Sanctuary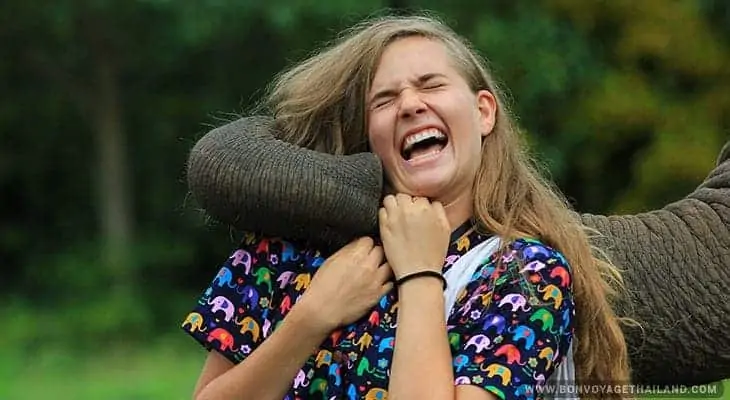 Visiting an elephant sanctuary in Chiang Mai is an unforgettable experience, but it's important to choose an ethical sanctuary that supports the welfare and integrity of these majestic creatures. Fortunately, there are a number of reputable sanctuaries in the region that offer visitors the opportunity to see elephants up close while learning about their history, challenges and conservation efforts.
Upon arrival, visitors can spend a morning or afternoon with the elephants, feeding them and walking with them. You may also have the opportunity to bathe and play with them. These activities provide a unique opportunity to interact with these gentle giants and appreciate their intelligence and social behavior.
If you want to visit an elephant sanctuary in Chiang Mai, make sure you're well informed and choose a reputable sanctuary that focuses on the elephants' welfare. This way, you'll have an unforgettable experience while supporting conservation efforts in the region.
Enjoy Chiang Mai's Vibrant Gastronomy Scene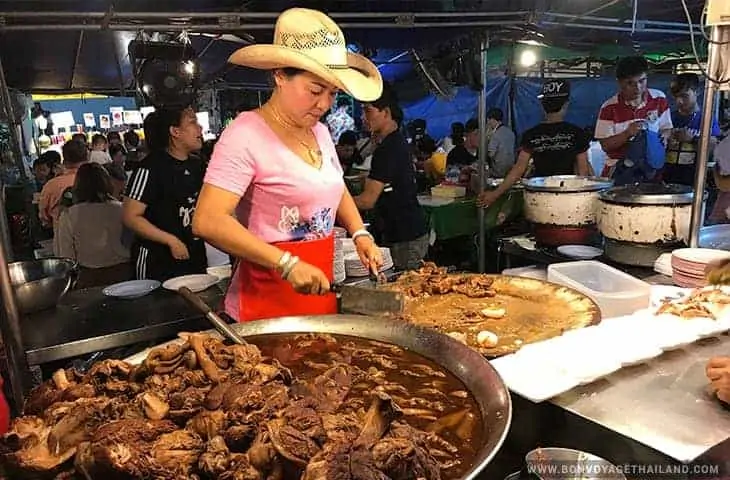 If you're a foodie, you'll get your money's worth in Chiang Mai. The city is known for its vibrant gastronomic scene and delicious northern Thai cuisine. From local markets to hidden gems, there are plenty of opportunities to indulge in the unique flavors and spices of the region.
One of the best ways to experience Chiang Mai's culinary scene is to visit the local markets. The Chiang Puak Gate Night Market, Warorot Market, and the Saturday and Sunday Walking Street Market are popular places to sample local specialties and buy ingredients for cooking. Must-try dishes include Khao soi. Pad Thai and papaya salad, but there are many other options to explore.
To get a real taste of the city's culinary scene, take a cooking class. We offer culinary tours that will take you to hidden eateries that aren't always easy to find on your own. These tours give you the opportunity to try a variety of dishes and learn more about the culture and history of food.
By exploring Chiang Mai's culinary scene, visitors can become more familiar with the local cuisine and its unique flavors. Whether you try street food or dine at a restaurant, eating out in Chiang Mai is sure to be a highlight of your trip.
Experience The Vibrant Nightlife Of Chiang Mai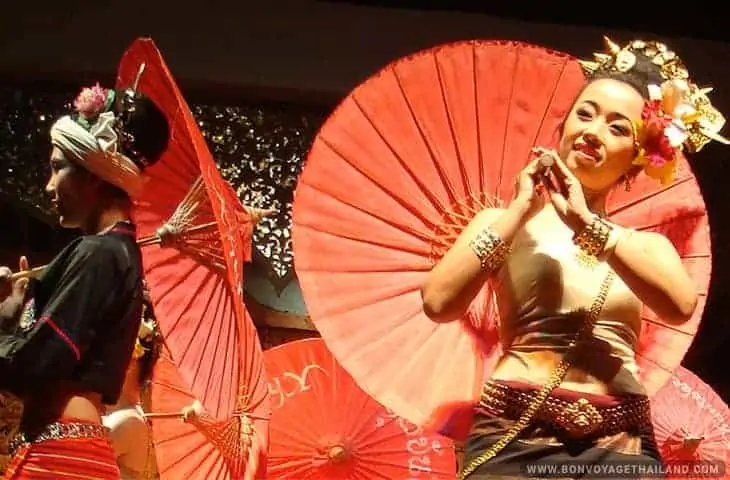 Chiang Mai's nightlife is lively and varied, offering something for everyone. Whether you're looking for live music, delicious food or a night dancing the night away, you'll be spoilt for choice.
One of the most popular places for backpackers is Zoe in Yellow, a lively bar that plays chart and hip-hop music. This bar is a must for those who want to dance the night away and meet other travelers.
Another unique nightlife experience in Chiang Mai is the Ladyboy Cabaret Show, which takes place right next to the Night Bazaar. The show features talented performers and colorful costumes that make for an unforgettable evening.
Those who want to experience traditional Thai culture can attend the Muay Thai Boxing Show and Khantoke Dinner, which offer a unique blend of entertainment and cuisine.
If you like shopping and trying new foods, be sure to visit a night market, Chiang Puak Night Market, Saturday Walking Street Market and Sunday Night Market. At these markets you can try delicious food, desserts and drinks while enjoying the lively atmosphere.
No matter what type of nightlife you prefer, Chiang Mai has something to offer. From dancing and live music to shopping and dining, there is always something to see and do after dark in this lively city.
Unleash Your Inner Shopaholic: Explore The Night Markets Of Chiang Mai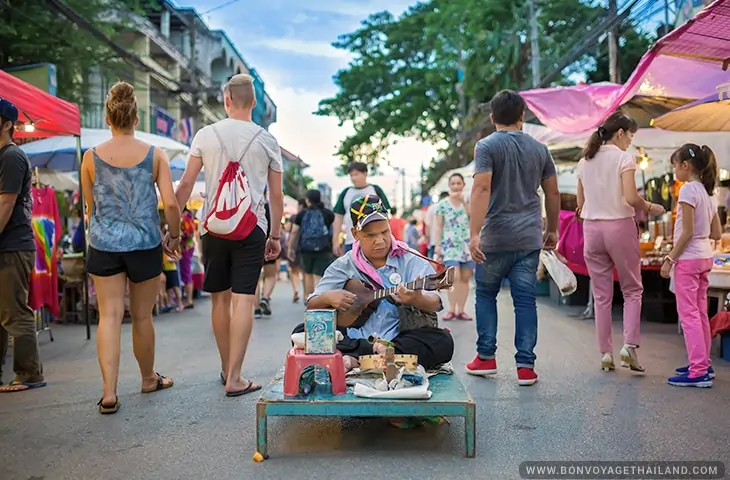 Chiang Mai is home to a number of night markets where you can store, eat and enjoy the lively atmosphere after dark. From street food to handmade crafts, there's something for everyone at these lively markets.
One of the most popular night markets is the Chang Phuak Gate Night Market, which takes place every evening near the North Gate of the Old City. This market is known for its street food, live music and handmade unique items such as leather bags and jewelry.
The Saturday and Sunday markets on Walking Street are also popular. These markets are located in the heart of Old Town and feature a variety of vendors selling handmade crafts, souvenirs and street food. They're also a great place to see live performances and experience the local culture.
The Night Bazaar area is also a must-see for shopping enthusiasts. It's home to the largest night market in Chiang Mai with a variety of vendors selling everything from clothing to electronic devices. The night bazaar is open every night and is a great place to find bargains and unique souvenirs.
Other notable night markets in Chiang Mai include Anusarn Market, Kalare Night Bazaar and Warorot Market. Each market has its own unique features and specialties, so it's worth exploring as many markets as you can during your stay in Chiang Mai.
Whether you're looking for souvenirs, street food or a lively atmosphere, Chiang Mai's night markets are sure to please. Plan an evening (or more) to explore the city's vibrant night market scene and have an unforgettable experience.
Exploring Chiang Rai: Getting There And Things To Do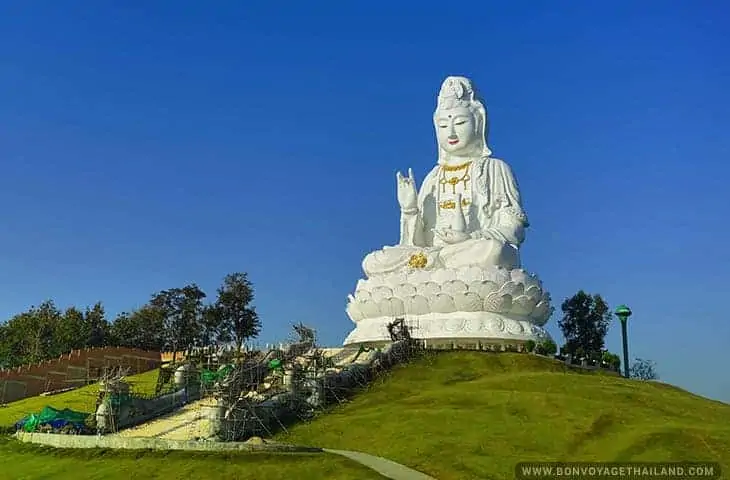 Chiang Rai is a popular destination for travelers who want to explore the cultural and natural beauty of northern Thailand. If you're in Chiang Mai and want to visit Chiang Rai, there are several transportation options available.
The easiest way is to rent a private car or join a tour group. With this option, you can sit back and relax while a knowledgeable guide takes you to the main sights in Chiang Rai. Alternatively, you can take a public bus, which is cheaper but less comfortable.
A day trip from Chiang Mai to Chiang Rai is possible, but can be exhausting. It's recommended to stay overnight in Chiang Rai to experience everything the city has to offer.
There are some must-see activities and attractions in Chiang Rai. The White Temple (Wat Rong Khun) is a stunning temple with a unique design that is well worth a visit. The Black House (Baan Dam) is another popular attraction that features a collection of artwork in a black house. For nature lovers, a trip to the Golden Triangle with the Mekong River and the borders between Thailand, Laos and Myanmar is a must.
No matter how you get there or what you want to do, a visit to Chiang Rai is sure to be an unforgettable experience.
Relax And Rejuvenate: Enjoy A Thai Massage In Chiang Mai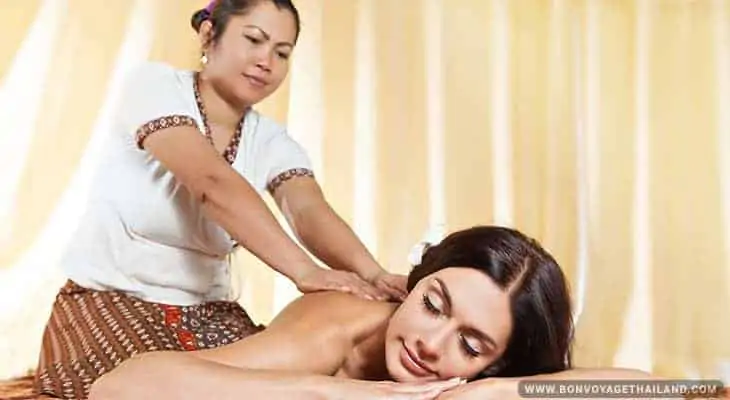 A visit to Chiang Mai is incomplete without experiencing the healing and rejuvenating effects of a traditional Thai massage. This ancient practice involves a combination of deep tissue massage, acupressure and stretching and is known to relieve stress, reduce muscle tension and increase flexibility.
There are numerous options for Thai massage in Chiang Mai, from upscale spas to local massage parlors. One that comes highly recommended is the Women's Massage Center on Jahban Road. What makes this center special is that the massages are performed by graduates of Chiang Mai's Women's Prison, which gives these women a second chance at life.
During your massage, you'll have a relaxing and therapeutic experience that will leave you refreshed and energized. From the soothing atmosphere to the skilled hands of the massage therapists, you'll be in good hands at Women's Massage Center.
So if you're looking for a way to relax and re-energize during your visit to Chiang Mai, don't miss the opportunity to experience the healing power of a Thai massage.
Immerse Yourself In The Rich Culture Of Chiang Mai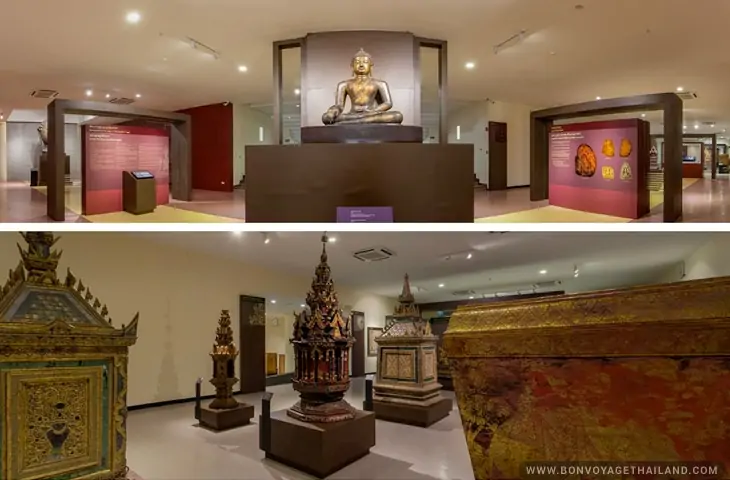 Chiang Mai is known for its rich cultural heritage, and there are many ways to explore this side of the city. From museums to ancient ruins, there is something for every culture lover to discover.
One of the best ways to immerse yourself in the local culture is to visit the various museums in the city. There are several museums that exhibit hill tribe cultures and traditional Lanna art. Among the most notable museums are the Chiang Mai City Arts & Cultural Center, the Museum of World Insects and Natural Wonders, and the Hill Tribe Museum. Each of these museums offers a unique insight into the history and culture of the region and are definitely worth a visit.
In addition to museums, Chiang Mai is also home to numerous temples and ancient ruins. These sites offer the opportunity to explore the city's rich history and admire its unique architecture. Notable temples include Wat Chedi Luang, Wat Phra Singh and Wat Umong. The ancient ruins of Wiang Kum Kam are also worth a visit for their historical significance.
By exploring the cultural side of Chiang Mai, you can get a better understanding of the locals' way of life and the city's rich history. These museums and historical sites play an important role in preserving the local culture and are therefore an important part of any visit to Chiang Mai.
Find A Good Accommodation In Chiang Mai For Little Money
Finding good accommodation at a reasonable price is essential for any traveler on a budget visiting Chiang Mai. With so much accommodation to choose from, it's important to do your research to get the best value for your money.
Chiang Mai has a wide variety of accommodations in all price ranges, from hostels to luxury hotels. If you're coming to Chiang Mai for the first time, accommodation in the old town of Chiang Mai is the best choice as there are many places of interest and you'll get an insight into the local culture.
However, if you're on a budget, there are many affordable options outside of the tourist areas as well. Guesthouses and homestays in neighborhoods like Nimman and Santitham offer comfortable accommodations at lower prices.
Another way to save money on accommodations is to book through booking sites like Agoda. This site often offer deals and promotions that can save you money on your stay.
Ultimately, with a little planning and research, it's possible to find good accommodation at a reasonable price in Chiang Mai. By considering your budget, preferred location, and type of accommodation, you can find comfortable and affordable accommodation that will allow you to enjoy all that Chiang Mai has to offer.
Chiang Mai: A Perfect Mix Of Adventure And Culture
With such a wide range of activities and attractions, planning the ultimate Chiang Mai itinerary can be overwhelming. However, if you strike a balance between temple visits, jungle adventures, elephant sanctuaries, cultural immersion, and culinary discoveries, you can experience the best this vibrant city has to offer.
In addition to the expected pleasures of experiencing Thai culture firsthand, such as learning to cook or playing with elephants, Chiang Mai also offers unexpected pleasures. For those initially drawn to Thailand's beautiful beaches and dive sites, the city offers a unique and enriching experience worth experiencing.
We hope that this guide has provided you with useful insights and recommendations as you plan your Chiang Mai adventure. We encourage you to share your feedback and questions with us, as your input can help improve this resource for future travelers.
No matter how you spend your time in Chiang Mai, one thing is certain: this city offers an unforgettable and endlessly rewarding experience for travelers of all ages and interests.