Doi Inthanon National Park Day Tour
Location: Doi Inthanon National Park, Chiang Mai Province
Highlights: Sirithan Waterfall & Wachirathan Waterfall, Hill tribe village, Easy walk along Angkha Natural Trail to Thailand's highest peak, King and Queen Royal Pagodas, Hmong Market
English-speaking tour guide
Group Tour
Overview
Thailand's highest mountain is the perfect destination for a day tour that offers some of nature's most beautiful sights. Visit two breathtaking waterfalls, a hill tribe farming village, and the impressive twin pagodas King Pagoda and Queen Pagoda. Take a relaxing hike along the nature trail before reaching the highest point in Thailand.
Itinerary
8 AM to 8:30 AM : Meet in your hotel lobby
10:15 AM : Visit Thailand's highest peak and easy hike on the Ang Ka Nature Trail (approx 50 minutes)
11:30 AM : Explore the King and Queen Pagodas (approx 50 minutes)
12:40 PM : Hmong Market
1 PM : Lunch at the local restaurant
2 PM : Karen hill tribe village (approx 30 minutes)
3 PM : Admire the Siritarn Waterfall (approx. 20 minutes)
3:30 PM: the Wachirathan Waterfall (approx 20 minutes)
4 PM : Leaving the national park of Doi Inthanon
5:30 PM : Drop off at the place where we met in the morning
Please Note: You will be allowed to spend as much time as possible at each event depending on the weather, traffic, and other visitors. Therefore, the times of the activities in the above schedule may vary.
What we'll do
About the Doi Inthanon Tour In Chiang Mai
After a scenic drive through the countryside of Northern Thailand, take an easy hike on the nature trail to Doi Inthanon Summit, which is the highest mountain in Thailand at a height of 2,565 meters, often called "the roof of Thailand" and continue walking along the Ang Ka Nature Trail.
Next, visit the Twin Pagodas, built in honor of the King and Queen of Thailand. These mirrored buildings sit atop the mountain and are surrounded by manicured flower gardens, offering stunning views of the valley below.
After a satisfying lunch, visit to the Hmong market is also part of this full day trip to Doi Inthanon. Opium used to be harvested on the mountain, but today more sustainable farming methods are used, cool weather fruits and vegetables and exotic flowers are grown and sold at this market.
Continue on and meet members of a local Karen hill tribe village. Watch them weave cotton, scarves and quilts, admire their rice paddies while sipping coffee from a local tribe.
This Doi Inthanon full day tour ends with a visit to two stunning waterfalls in Doi Inthanon National Park: the Sirithan Waterfall and the Wachirathan Waterfall. These cascades are beautiful all year round, but in the rainy season they roar like wild.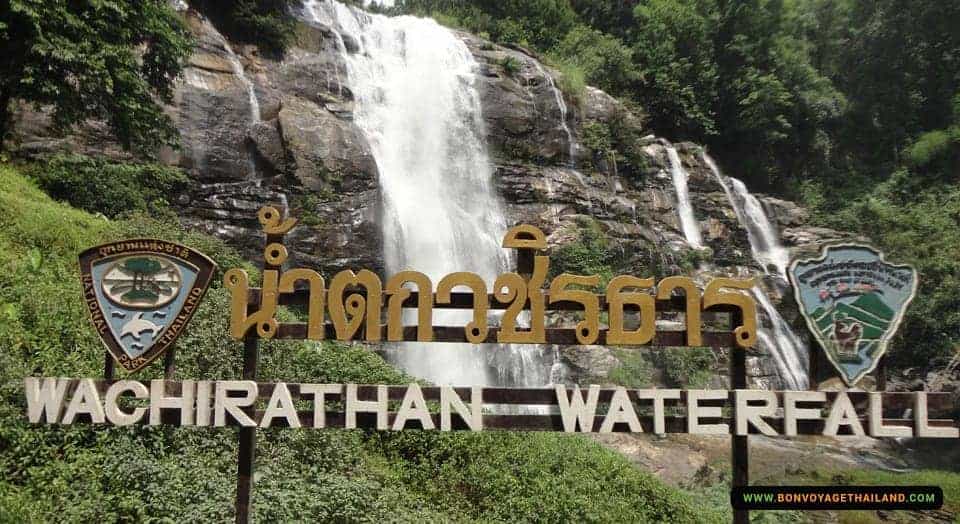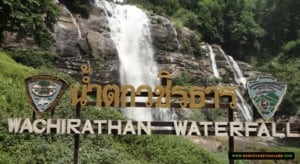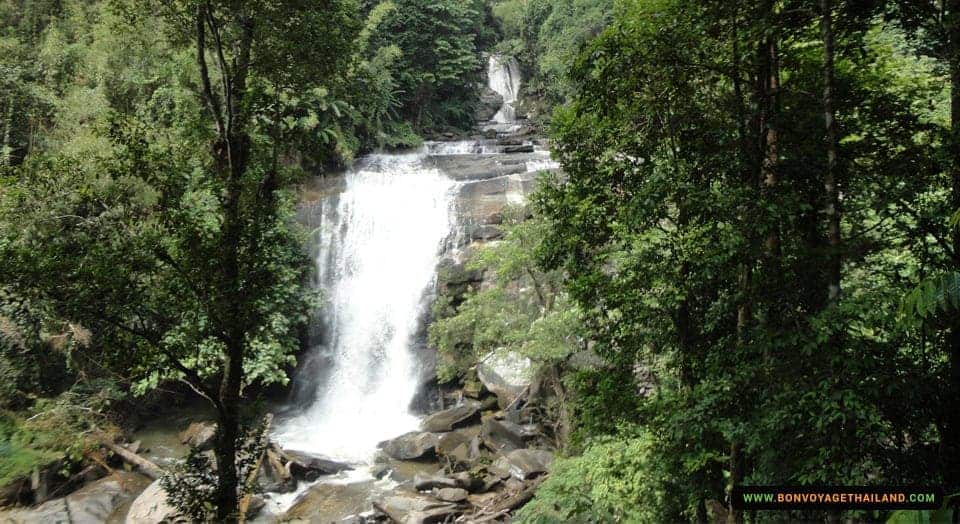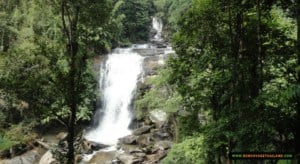 What's Included
A free pick-up and drop-off service is included within 3 kilometers of the city center

If you're out of town, contact us to arrange a meeting point

Transportation via minibus with air conditioning and driver
English-speaking tour guide
All entrance fees
Doi Inthanon national park entrance fee of 300 baht per person
The Royal Twin Pagodas entrance fee of 100 baht per person
Thai set menu at a local restaurant
What to Pack for a Doi Inthanon Tour
Walking shoes
A light raincoat or poncho (during the rainy season of July, August, and September)
A light jacket for when it gets chilly on the summit of Doi Inthanon, average of 6 °C to 15 °C, in the cool season it can be around 0 °C
Hat and sunglasses
Sunscreen and insect repellent
Camera (Optional)
Additional Informations
This tour is also available as a private tour. Please contact us for our special pricing.
If you have any dietary restrictions or allergies, please inform your tour guide. We can serve vegetarian food upon request.
Tour operated by our Tour Operator Partner.
This is a small group tour, approximately 12 persons.
Want a Private or
Personal Tour?
We can customize our tours to your needs just contact us and we'll provide you with the information you need.