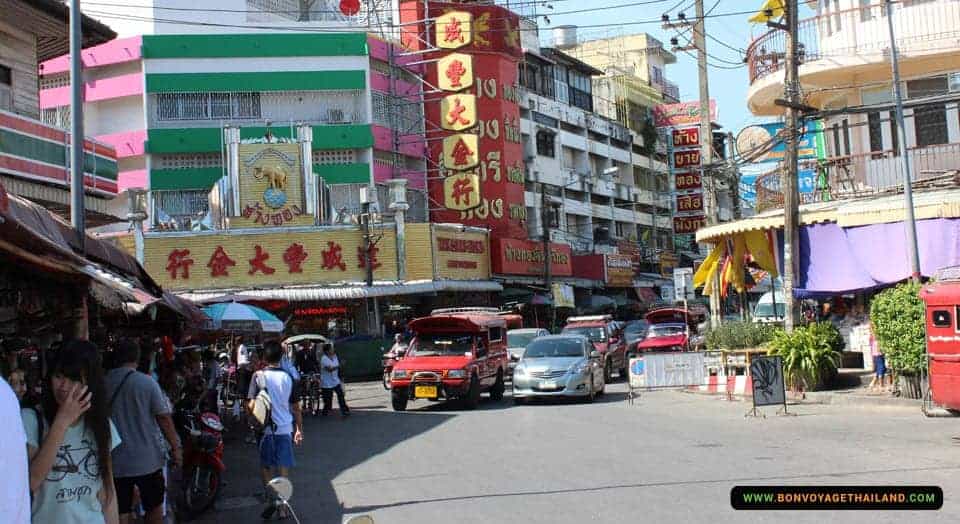 Kad Luang, which means Great Market in the Northern Thai dialect, is the oldest and most well-known market in Chiang Mai. This year (2012) will mark the 100th anniversary of the founding. Everything from fresh flowers and fruit to kitchen supplies and household products to elephant print sarongs can be found. There is also an amazing selection of prepared and packaged Northern Thai food inside the main buildings and popular food stalls selling Thai street food outside the market. Also known as Warorot Market, this shoppers' paradise is worth a visit even if you aren't a shopper because you can see a Thai community of different cultures.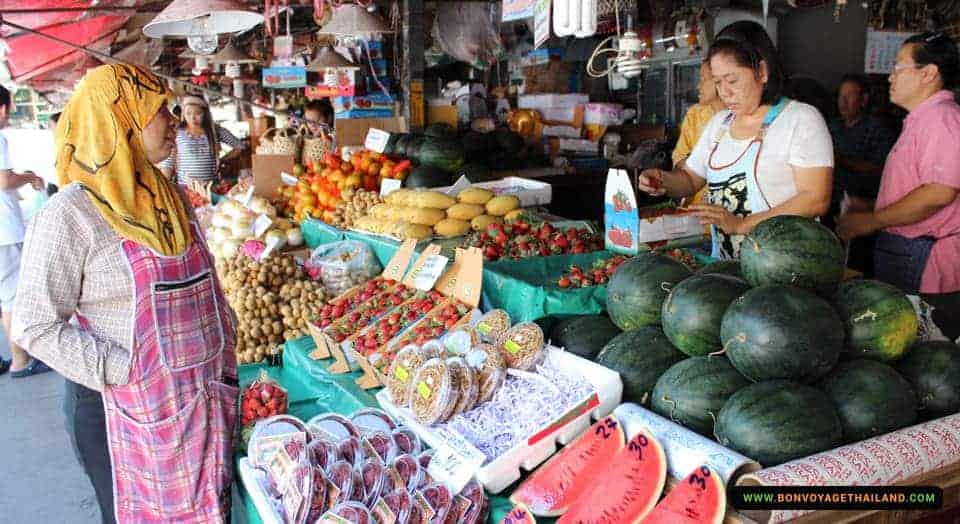 The heart of Chiang Mai's Chinatown is found in Kad Luang. Early Chinese merchants settled along the Ping River since they used river boats to transport goods between Bangkok and Chiang Mai. Besides the dozens of Chinese shops including the ubiquitous gold jewelry shops, you can visit the two Chinese shrines, Pun Tao Kong and Guan Yu where several festivals are celebrated throughout the year.
Nearby, is an Indian Sikh temple called the Gurdwara which was started by the Indian Sikhs merchants who specialize in selling cloth. They run some of the larger fabric stores in Warorot. They are not only fluent in several Indian languages but in Thai and English.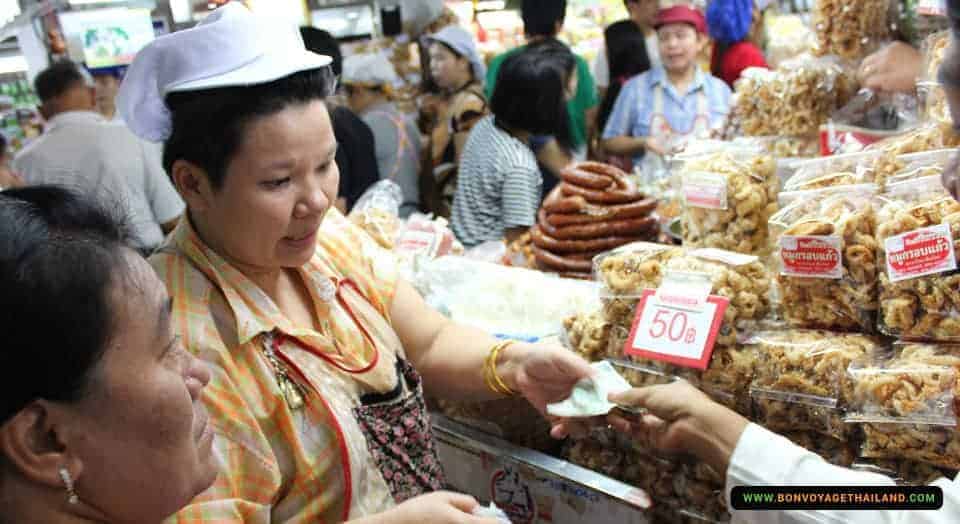 Just around the corner from the fabric stores is Hmong Lane where you can buy handicraft products made by the Hmong Hill Tribe. There same products are often found at the Night Bazaar or Walking Street for much higher prices! Sometimes you can see some Hmong women sewing their New Year's Eve traditional costumes.

Kad Luang is an important traditional neighborhood that not only reflects the multicultural history of Chiang Mai but is an appealing tourist attraction for people who want to see a "real" local market. However, the Chiang Mai municipal government plans to widen the roads which would demolish some of the original historical shops. So go and visit Kad Luang before it becomes another modern shopping plaza!