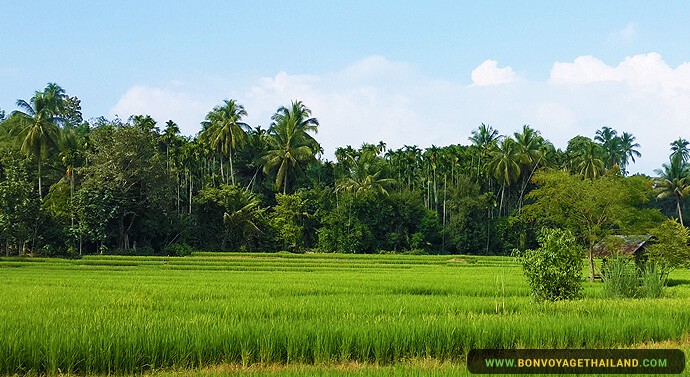 Well, any time is a great time – you shouldn't let the season rhetoric get in the way of you and your vacation. Every part of the year will have both rewards and shortcomings and there are no givens that hold true 100% of the time when it comes to Thai weather. It is just as likely to find days of rain as days of sunshine, even if you have taken pains to avoid the rainy season. No matter what, it won't be cold. Most likely it will be warm and humid (so if you're escaping from cold weather, any time of the year is ideal in Thailand) although you do see some differences throughout the year.
You may not believe it if you only take a quick look, but Thailand is built to deal with tropical weather. Watch as locals are unfazed during thunderstorms, and just go about their day like the storm is completely normal.
Cool Weather Months (November – February)
The advice you will most often hear when it comes to Thailand is to visit during the cooler months. It's true that this season has less rain, less humidity, and more sunny hours. This season matches up with the West's winter, so tourists who are looking to escape the cold winter flock to Thailand during this time. You'll notice the attractions and markets will be more crowded during this tourist-heavy period. Because this time of year is so popular, flights and hotel rooms are all more expensive – especially over the holidays.
Hot Weather Months (March – May)
In Thailand the months March through May are hot! You'll be very happy that you have air conditioning in your hotel and car. Because of the warm weather, visiting tourist attractions and venturing out into nature is better in the morning, before the day reaches peak heat. Don't forget to bring plenty of water with you. You can cool down by participating in the Songkran celebrations during mid-April. The festivities include throwing water on passersby, cooling everyone down.
Rainy Weather Months (May – October)
The rainy season, in most regions, starts during the month of June, though because the weather varies throughout Thailand, it can start as early as May in some places. Many tourists completely avoid Thailand during this time of year, because they are afraid that it is non-stop torrential rain. However, when the rain does cease there is plenty of sunshine and warmth for outdoor activities. As long as you have an umbrella, you'll enjoy yourself just fine during the rainy season. Not to mention, the deals you will find on flights and accommodations is a huge advantage to traveling during this time. Hotels often cut their rates by half during the rainy season to entice tourism. The countryside is beautiful, lush, and green because of the rain – so you'll be seeing a more scenic view despite of the rain!