If you want to eat light while traveling through Thailand, you'll be delighted at the amount of salads available to you. Here's the top 4:
Som Tam Thai – Green Papaya Salad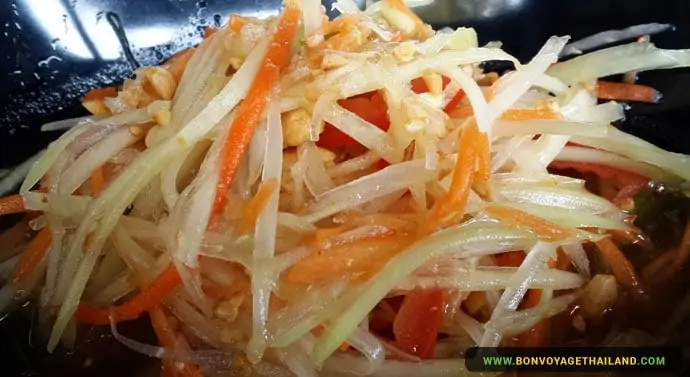 This salad is the most popular in the country, loved by ladies who want a satisfying salad that is low in calories but still has a lot of flavor. It can be a main or side dish, and has a satisfying crunch. You can add some crab meat or shrimp to fill out this salad, or add some nuts if you're a vegetarian. Traditional Chiang Mai diners combine this salad with a side of sticky rice. YUM!
Yam Mamuang – Green Mango Salad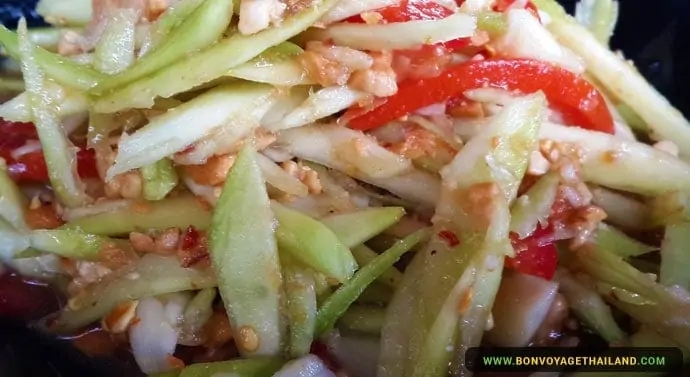 Thrill your taste buds with this salad that has a mix of delicious texture and flavors. Health lovers will enjoy this low fat, low calorie meal. You can add some shrimp, crab, chicken, or , for our vegetarian travelers, tofu. This yummy salad is sure to please all!
Thai Cucumber Salad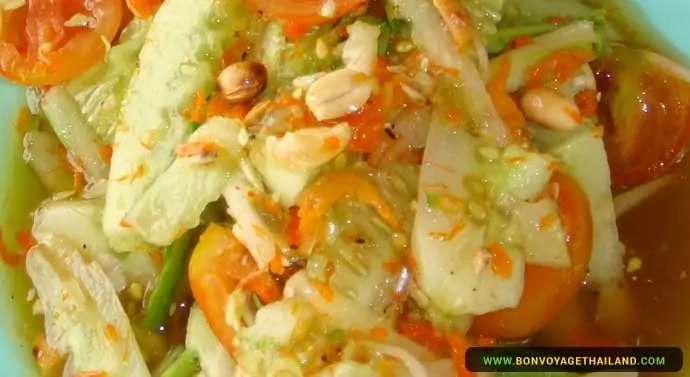 A cucumber salad is traditional, found all throughout Thailand, and delicious. It's eaten mostly as a side dish or a light snack, and is the favorite of many locals and travelers alike. It's healthy and tasty, and you'll likely come across this salad at many eateries you visit.
Pomelo Salad – Thai Grapefruit Salad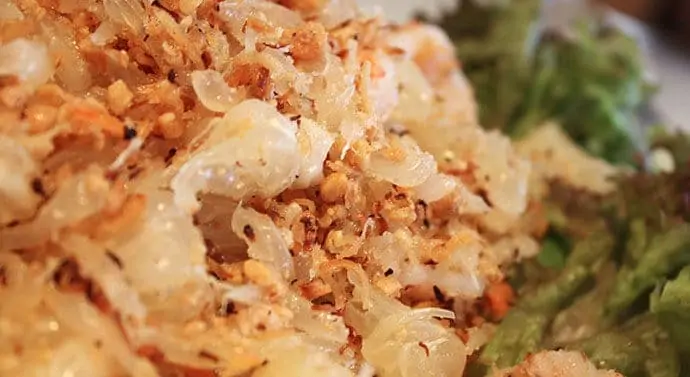 Fans of Thai cuisine will love this salad. It's made with pomelo fruit, which tastes like pink grapefruit but is much larger. Grapefruit can also be used to make this salad. The salad has a sweet lime dressing, and is served chilled or at room temp. Like the other salads, you can add shrimp to this for a fuller meal. This salad can be eaten as a lunch, or as a side or starter. It looks beautiful and it has an amazing taste.