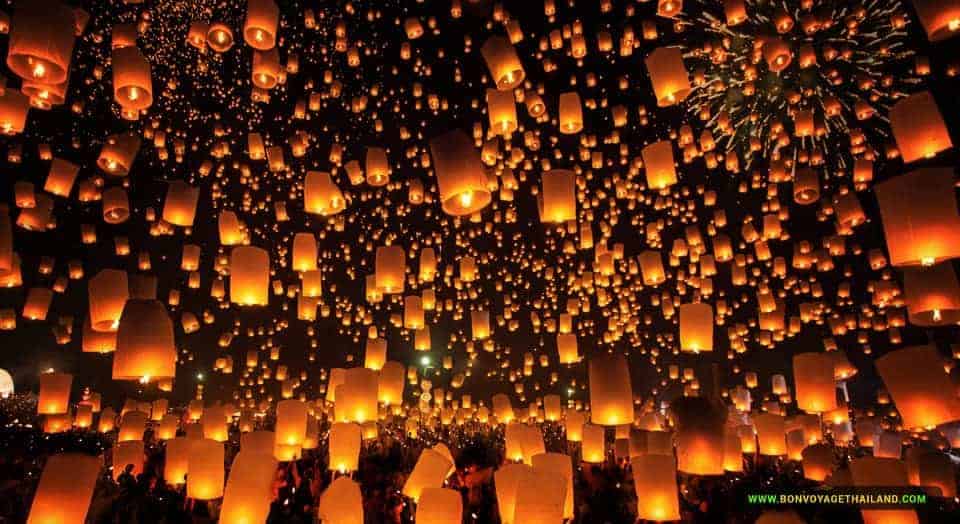 Event Information Yeepeng Lanna International 2020
Time Activities
2.00 pm – 2.30 pm : Pick you up from the hotel/guesthouse
3.00 pm – 3.30 pm : On the way to the event
4:00 pm : Arrive at Lanna Dhutanga :

Receive souvenir / Enjoy authentic Lanna Thai snacks, desserts and beverages
Enjoy seeing Lanna & hill tribe cultural exhibition by scholarship students sponsored by the foundation / take photos / use the restroom at your convenience.

5:00 pm : Opening Ceremony Speech by the President of Doungtawan Santipap (The Sun of Peace) Foundation and the organizing committee welcome all guests to the event.
5:30 pm : Break for the bathroom
6:00 pm : All honorable guests and tourists enter the ceremony area. Ceremony regulatory announcement by MC
6:30 pm : Chanting and Meditation led by the chairman of thesangkha
7:00 pm : Circumambulation Ceremony
7:30 pm : Lighting Ceremony
8:00 pm : Dhammachai sky lanterns releasing ceremony to pay homage to the Lord Buddha.
8.30 pm : End of the ceremony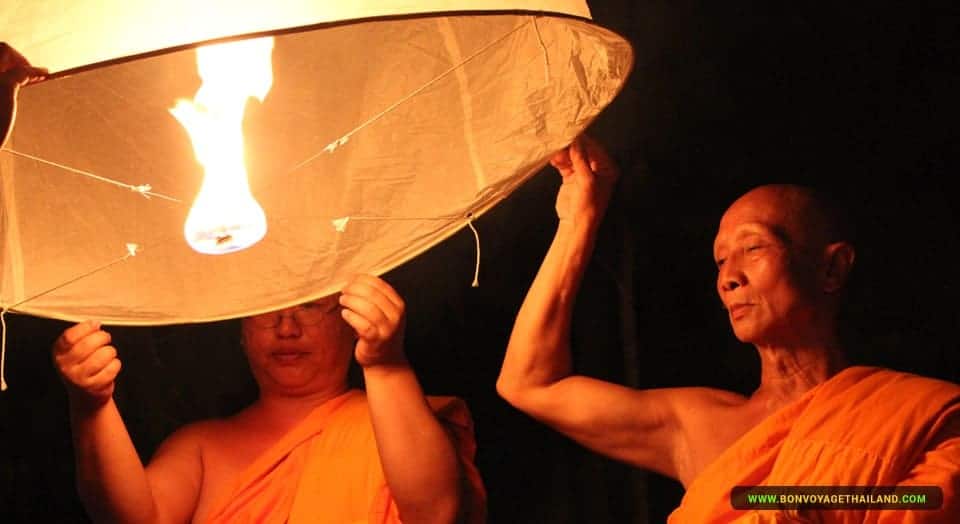 More information about Yee Peng festival in Chiang Mai
Important Notes:
Security
Age of participants must be at least 12 years old in order to follow the security policy and to avoid causing noise disturbance to other participants.
Firecrackers, sky lanterns, weapons, gambling equipment, illegal objects including alcohol beverages are prohibited.
Morality
Participants are kindly requested to dress in polite clothing.
Participate in religious activities with respect and peace for the sanctity of the ceremony.
No drinking alcohol & No Smoking in the temple.
Other
The organizer takes risk from an unexpected event that cannot be prevented such as natural disasters, domestics politics which may be the reason that make the Yeepeng Lanna International cannot be organized, the tickets are non-refundable in all cases. Participants must agree to accept the risk.
Benefits are subject to change without notice.
Photograph
NOT ALLOW to enter the monk area to take the photo.
ALLOW to take the photo only from the seating area but NOT ALLOW to use selfie stick, ladder, tripod, dolly equipment.
Tidiness
The special part of this event are the Buddhist ritual including chanting, meditation and launching lanterns for peace, please follow strictly to the instructions of announcer for serenity and safety.