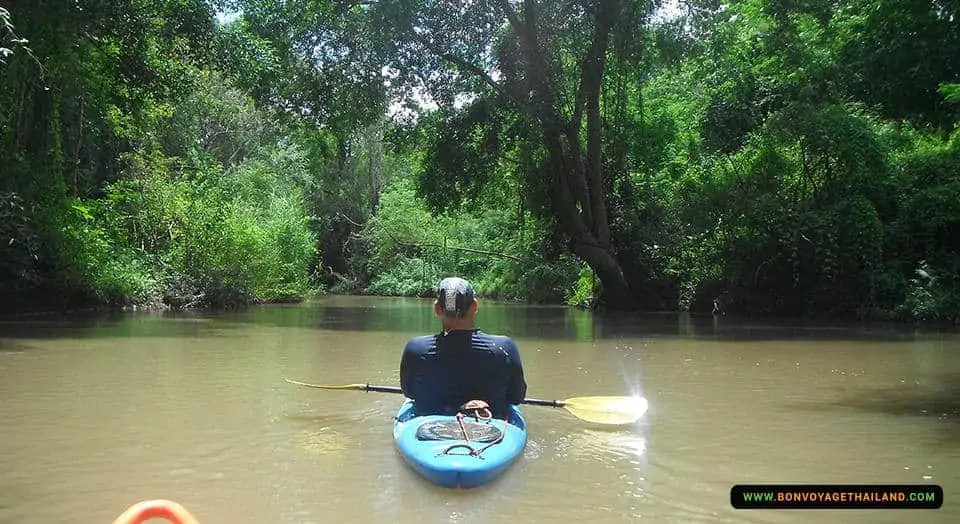 Have you ever wanted to go on an adventure? There's no better place to do it than Chiang Mai, the largest city in northern Thailand. Chiang Mai offers a variety of outdoor activities that appeal to nature lovers in all of us, and one of the most exciting is taking to the water by kayak. The opportunities for kayaking in Chiang Mai are excellent due to the many rapids and lazy flowing rivers that crisscross the region.
When you kayak, you can observe the natural beauty of Thailand, and it's fun to have a group with you, so you can enjoy the beauty together! A great place to kayak is the Ping River, which is north of Chiang Mai. The tour we offer has many different routes and levels of difficulty, from an easy creek-like adventure to a more challenging rapids route best suited for experienced kayakers.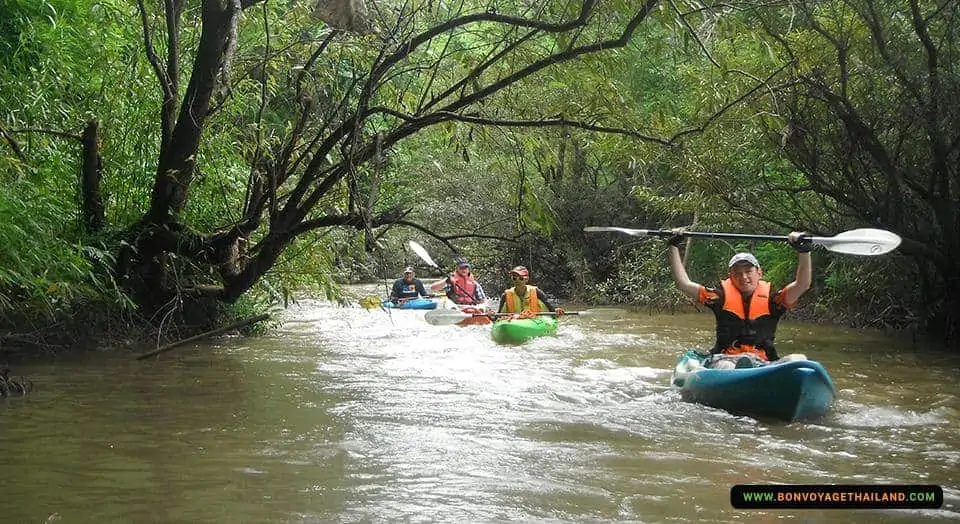 From your kayak you can watch the birds of the river and also the fish that dare to show themselves. You will also get a glimpse of the deep, lush jungle of Chiang Dao. There is more than one breathtaking view from the river. And if you are one of the adventurous ones (with plenty of kayaking experience!), you'll have the opportunity to navigate some pretty challenging waterways.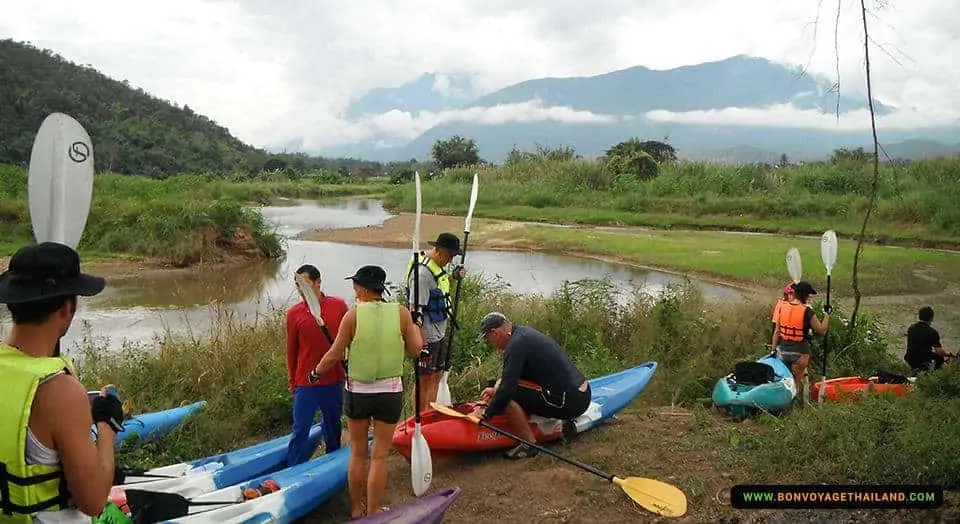 Even if you have never kayaked before, you'll love an easy, fun trip through the jungle – you just need to be physically fit for a good day's paddling. We provide the basics: Kayak, guide, snacks, water, safety equipment, and a delicious Thai lunch. You will need to bring a change of clothes – so you can get out of your wet clothes after the adventure. If you burn easily, do not forget to put on sunscreen. And of course, bring a camera (and a waterproof bag) to document the breathtaking views.
Chiang Mai Kayaking Tours