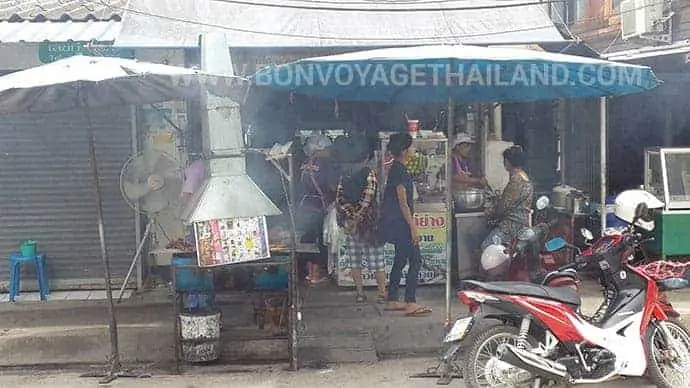 Toy Ahan Isaan is located in the Night Bazar Area on the east side of the old city (map link). Its is a cute sized restaurant that is mostly frequented by local Thais.
Isaan is the Northeastern area of Thailand. Isaan-style cooking is famous in Thailand for its more flavorful cuisine. Its more salty, sour and hot than typical Thai food, and served with more chilis, and is almost always accompanied by some kind of grilled meat. Every meal includes a portion of sticky rice that is served in a small bamboo basket. Yum!
Reason 1 – The meat is perfectly grilled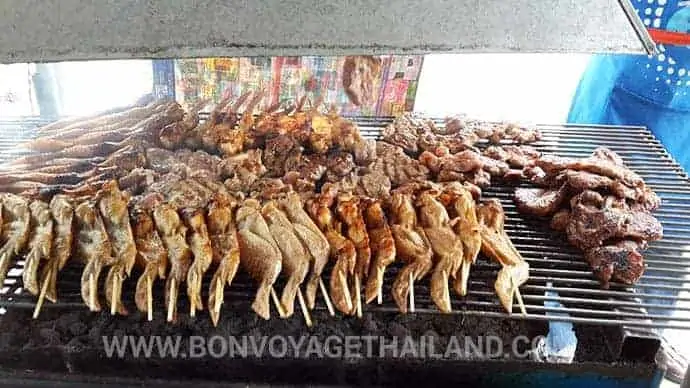 Reason 2 – Moo Yang is tasty (Pork)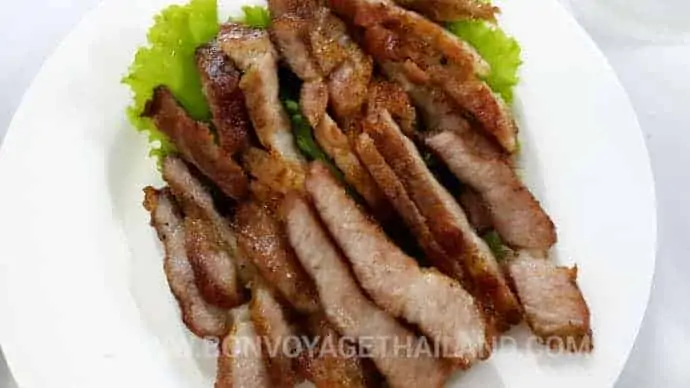 Reason 3 – Som Tam Thai is spicy and refreshing (Papaya Salad)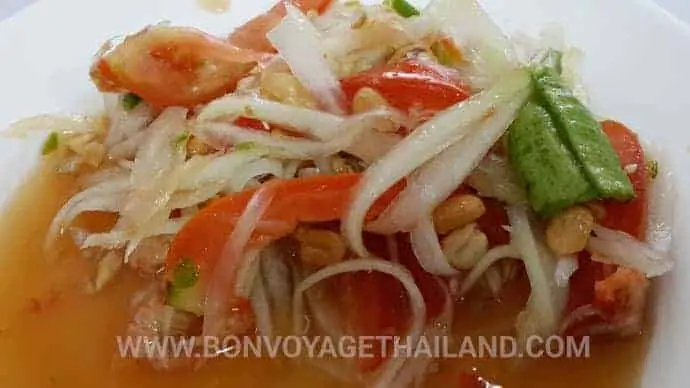 Reason 4 – Gai Yang is perfectly seasoned (Chicken)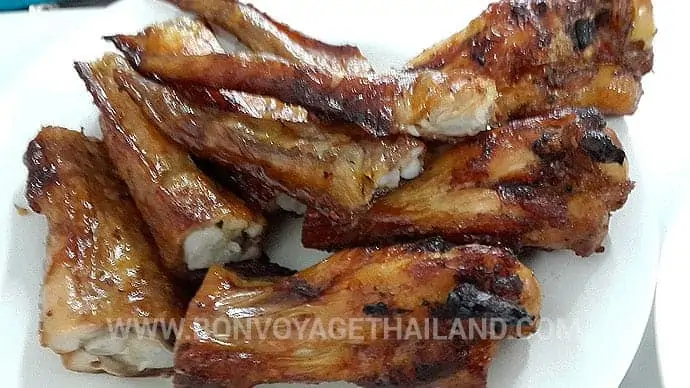 Reason 5 – Moo Nam Tok is full of flavor with roasted rice (Pork)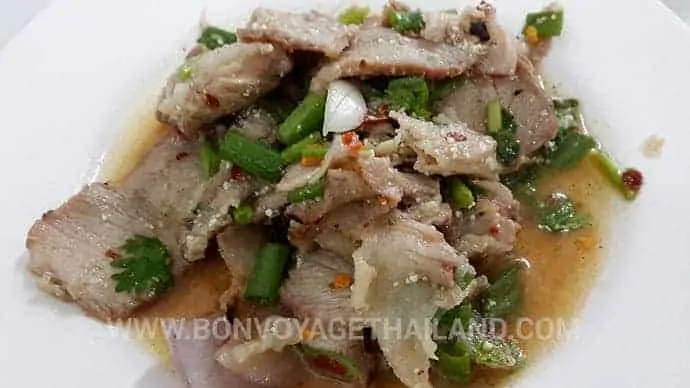 Reason 6 – Soop Nor Mai is spicy and full of flavor (Bamboo Salad)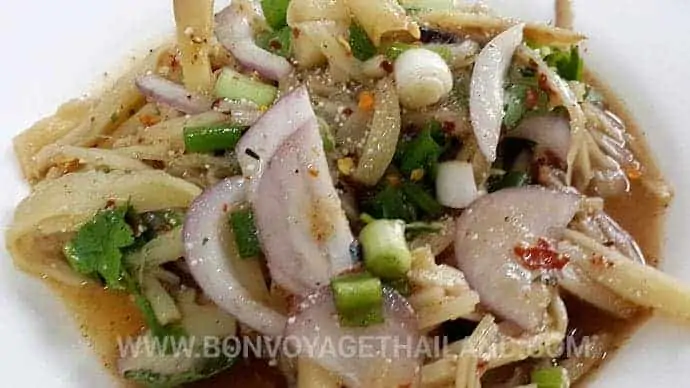 Reason 7 – Sticky Rice makes our finger sticky 😉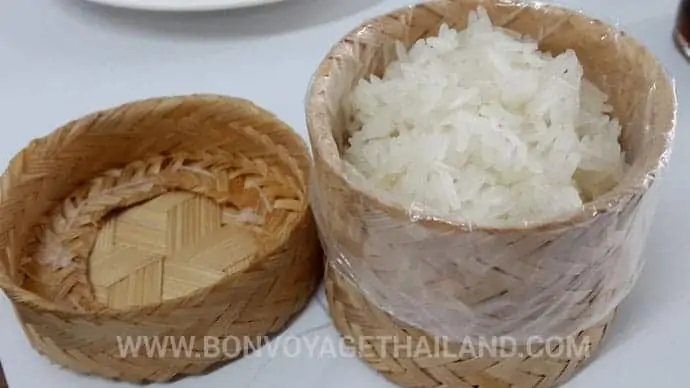 Kanom Jeen (Rice Noodle)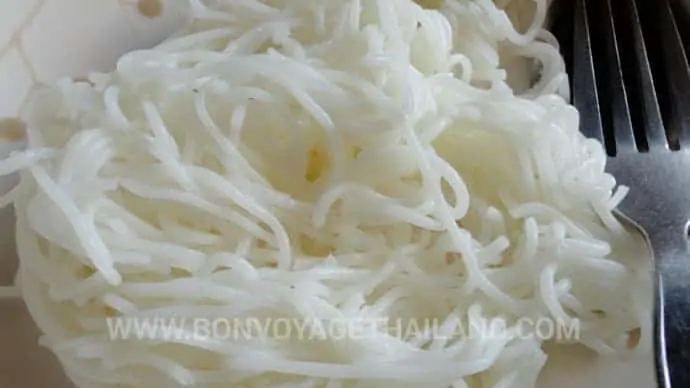 How to eat?
Simply grab a piece of rice and ball it up with your fingers and thumb, after the ball is made, bite a piece of meat, stick the ball of rice into the mouth. Enjoy Enjoy !
Recommended Menu
Som Tam Thai : Papaya Salad – ส้มตำไทย
Gai Yang : Gill Chicken – ไก่ย่าง
Soop Nor Mai : Bamboo Salad – ซุบหน่อไม้
Moo Yang : Grill Pork – หมูย่าง
Moo Nam Tok : Pork – หมูน้ำตก
Sticky rice – ข้าวเหนียว
Kanom Jeen : Rice Noodle – ขนมจีน
Spicy Level
Mai Pet : Not Spicy but probably little bit
Pet Nid Noi : Spicy a little bit
Language : English Friendly
Opening hours : Only open at lunch time between 11 AM to 2 PM.
Let me know how you enjoy this restaurant!